During online meetings, participants might have questions but don't dare to interrupt the person who's talking. In that case, raising your hand virtually is a great and polite way to get attention without interrupting.


Raise your hand
At the bottom of the meeting room, next to the chat feature, you will see the Raise hand feature.

Click on the button to raise your hand. The button will become blue* and remains blue until you manually lower your hand.

Other participants view
When you raise your hand other guests will be notified that you would like to say something.


Camera active
If your camera is active your guests will be notified with a raised hand in the top right corner of your video tile.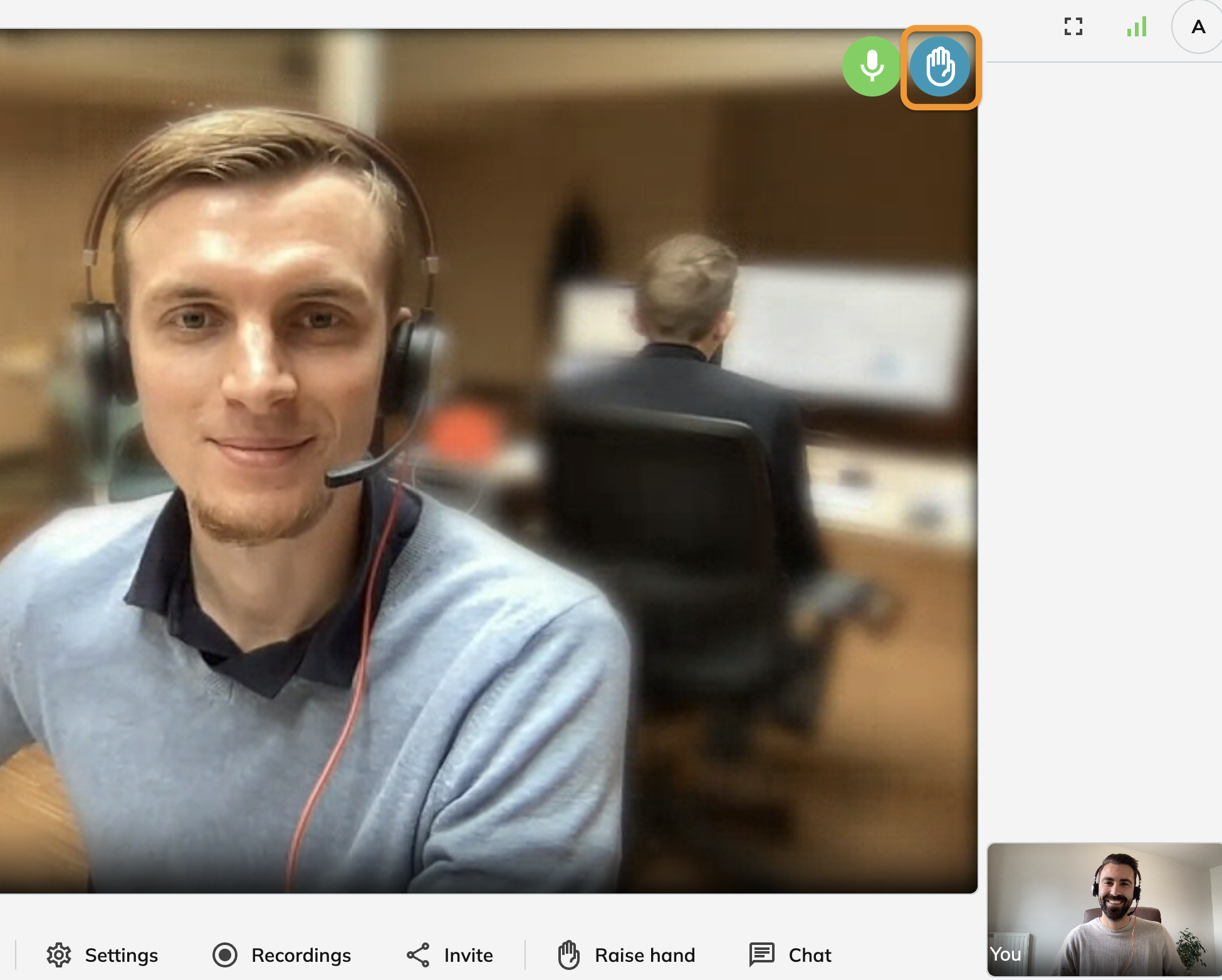 Camera inactive
If your camera is inactive your guests will be notified with a raised hand in your name tile.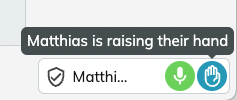 Lower a participant's raised hand
There are 2 ways to lower a raised hand:
The participant who raises his hand deactivates it by clicking on the 'Raise hand' button

The meeting host clicks on the raise hand icon in the video or name tile
---
Vectera is looking forward to your feedback so we can offer you the best scheduling and customer meeting experience. Set up your next customer meeting right away by logging into your account or sign-up for a free, fully-featured trial of Vectera!