Vectera offers a lot of customizing options for meeting rooms and scheduling. Next to advanced styling options, you can also customize the text in several places. But how do you style that text?
Easy, by using Markdown. This help article will guide you on where and how to use Markdown to customize text in Vectera.
---
Where to customize text with Markdown in Vectera?
You can customize the text for meeting templates, for the custom text strings in the waiting room and for legal messages.
Meetings
Meeting type: customize the confirmation, reminder and cancellation emails of a specific meeting type.


Note: Markdown is not supported in the calendar invite template!
Custom text strings
Edit the custom text strings in the Customization page. You can customize the message that a knocking guest will see when the host is present in the meeting room and when the host is not present in the meeting room.
Legal messages
Customize the legal messages in the Customization page.


Scheduling terms and conditions: this message will show when a guest has to confirm the booking of a meeting. Read more.



Cookie policy: this message will show when a guest arrives at the waiting room of your meeting rooms if you have set up a custom domain. Read more.
How to style text with Markdown?
Below we will explain the basics of the Markdown language which you can use in Vectera. You can find a more extended guide at this link. Please note that not all the options in that guide will work in Vectera (eg. images)!
Headings

You can use headings by adding one or more hashtags (#) and a space before the text: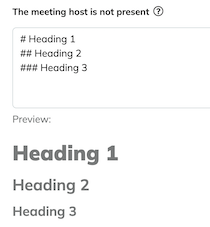 2. Bold and Italic text
Use 1 asterisk or 1 underscore to use italic text.

Use 2 asterisks or 2 underscores to use bold text.

Use 3 asterisks or 3 underscores to use bold and italic text.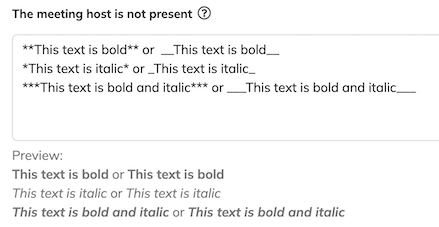 3. Ordered and unordered lists
To add an ordered list, you add 1. item 2. item 3. item ... below each other with a dot and space after the numbers.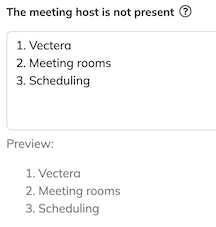 To add an unordered list you have multiple options. You can use - item, + item or * item below each other. Add a space after the symbol.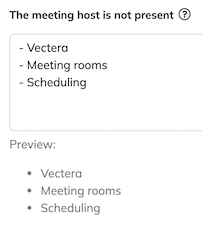 Add 3 spaces before the item to make an item indented: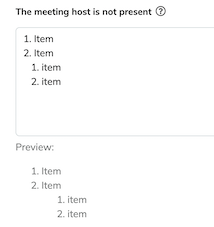 4. Links
In order to add a link, enclose the link text in brackets [text] immediately followed by the URL in parentheses (URL). You can make the link bold or italic by adding the asterisks/underscores before the brackets and after the parentheses.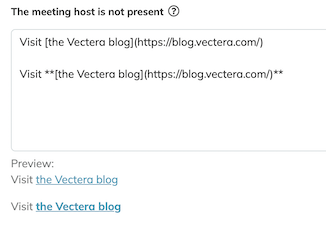 5. A horizontal line
You can add a horizontal line by adding three asterisks, hyphens or underscores: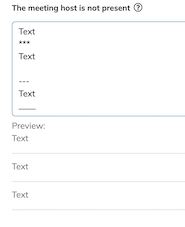 Note: If you add three hyphens below the text, all the text will be displayed in bold. You must enter to prevent this or choose one of the other options to create a horizontal line.

Use markdown in email templates - example
Below you can find an example of how Markdown can be used for email templates.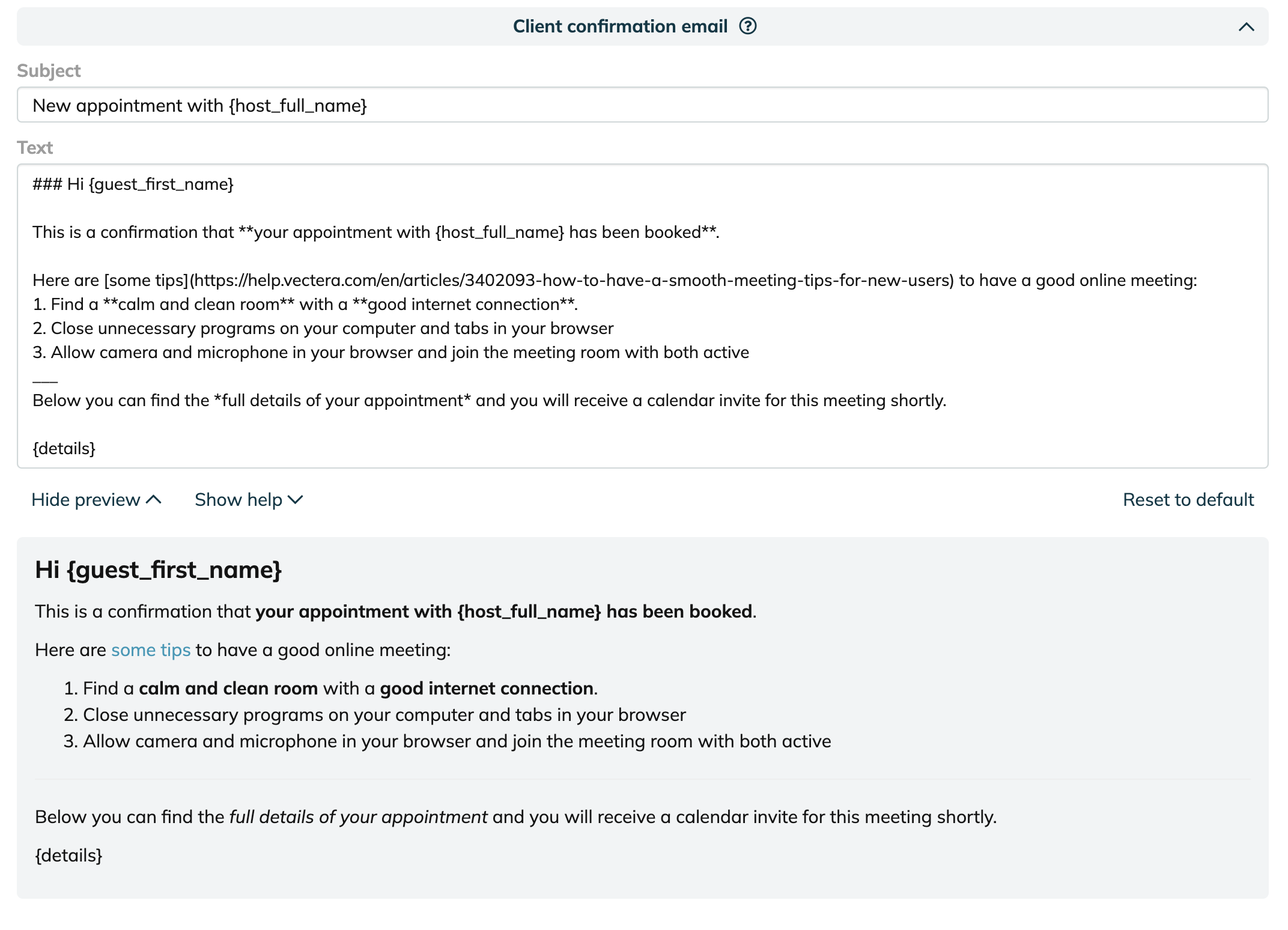 This will result in the following email: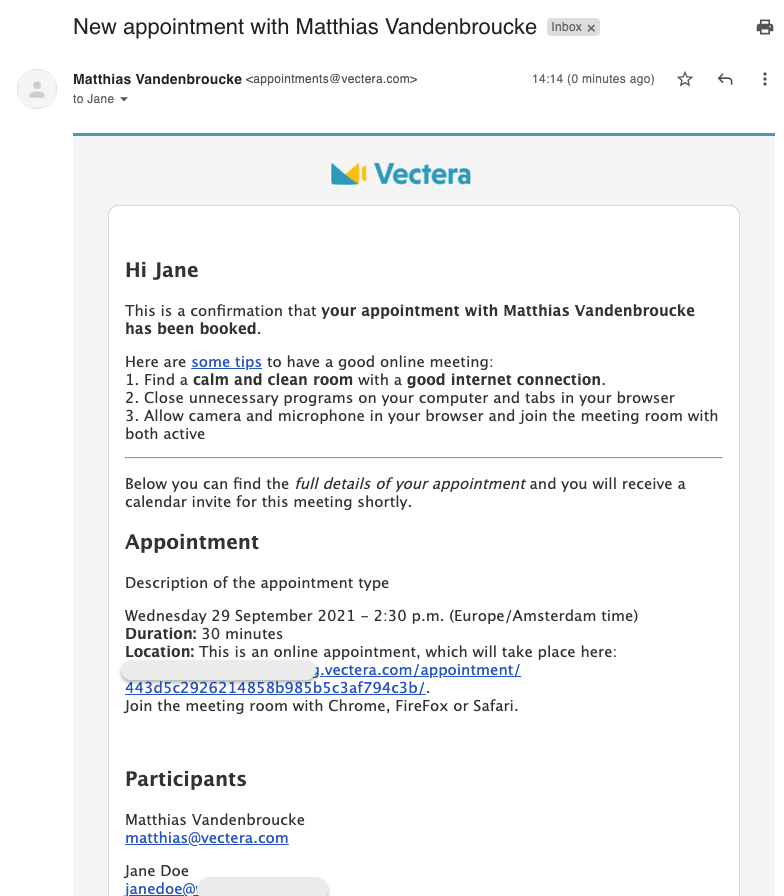 Interested in changing the layout of your emails? Check out this help article!
---
Vectera is looking forward to your feedback so we can offer you the best scheduling and customer meeting experience. Set up your next customer meeting right away by logging into your account or sign-up for a free, fully-featured trial of Vectera!