If you are uploading several whiteboards in the meeting room, but you can't see the content of the whiteboards it probably means that something is blocking that content. How can you solve this?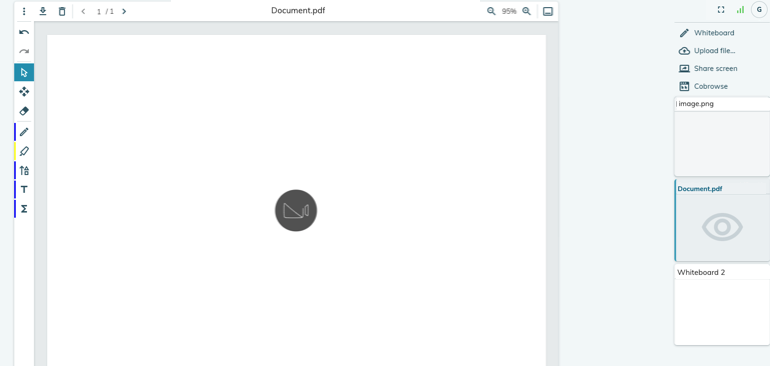 The above issue is probably created by your antivirus program (issue known with Kaspersky antivirus). We recommend stopping the antivirus program and reloading the Vectera meeting room in order to check if this is causing the problem.
If that's the case, you will have to add Vectera or your custom domain to the trusted websites in your antivirus program. Read this help article on how to do this in Kaspersky.
Not the antivirus causing it?
If it's not related to your antivirus program, you better check the same meeting room in a different browser or incognito window. If the content of your whiteboards shows well in the other browser/incognito window, it's related to a browser extension or add-blocker.
You'll have to find out which extension (browser settings - extensions) is blocking the content and have to deactivate the extension to continue your meeting.


If you think that something else is causing the issue or you need help to solve the problem, contact the Vectera team!
---
Vectera is looking forward to your feedback so we can offer you the best scheduling and customer meeting experience. Set up your next customer meeting right away by logging into your account or sign-up for a free, fully-featured trial of Vectera!