When you have a meeting planned, it's possible that you opened the meeting room in advance and prepared the meeting by uploading documents or adding private notes.
While waiting for the client to join, you might be looking at a different program or tab. In that case, a desktop notification at the moment the guest wants to join might be very convenient.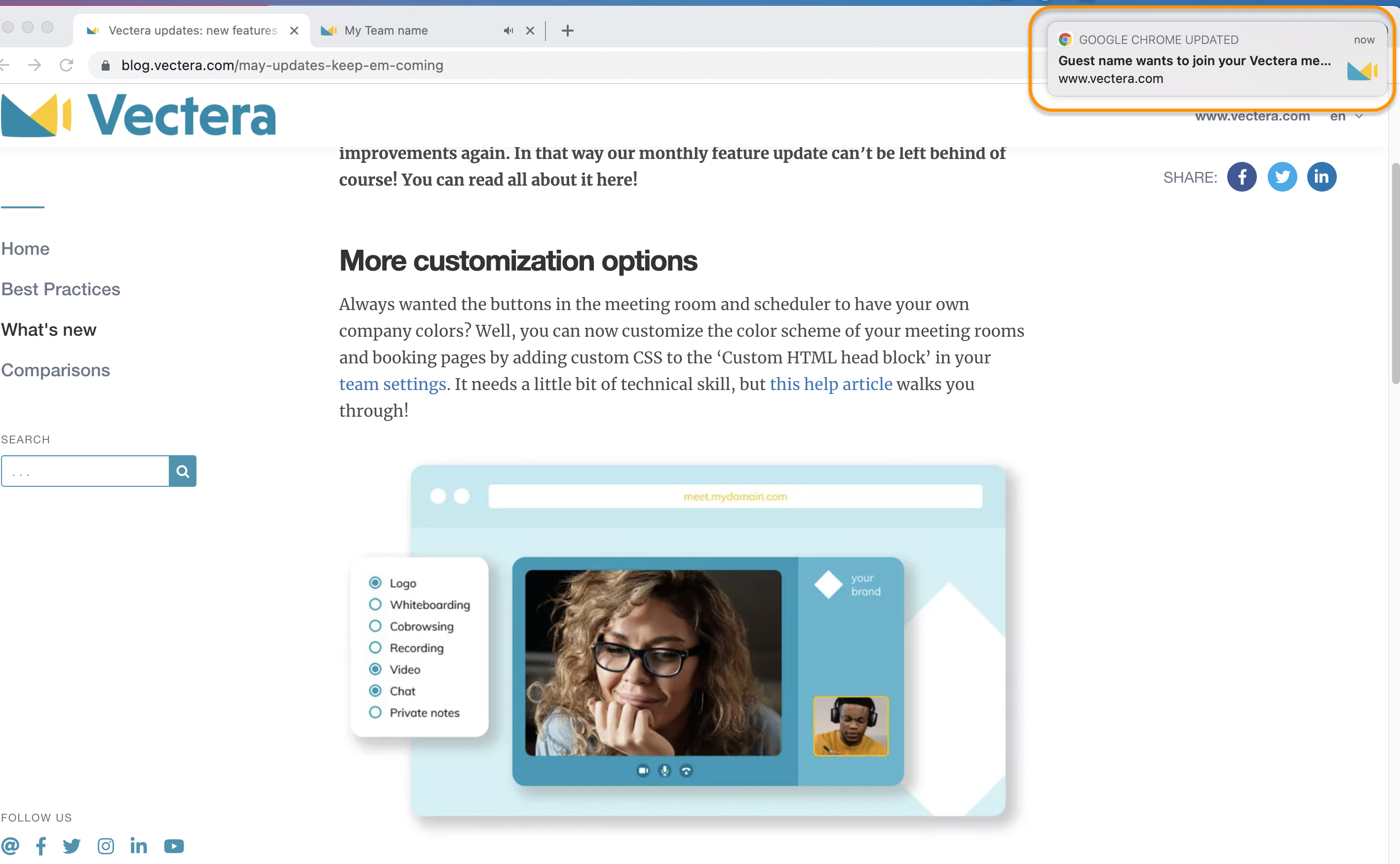 If you're looking to activate notifications in your dashboard for waiting room knockers, you can check out this help article!
Enable desktop notifications
1. Check in your browser if notifications are blocked. If they are blocked, set to Ask (default) or Allow. Refresh the page and rejoin the meeting room.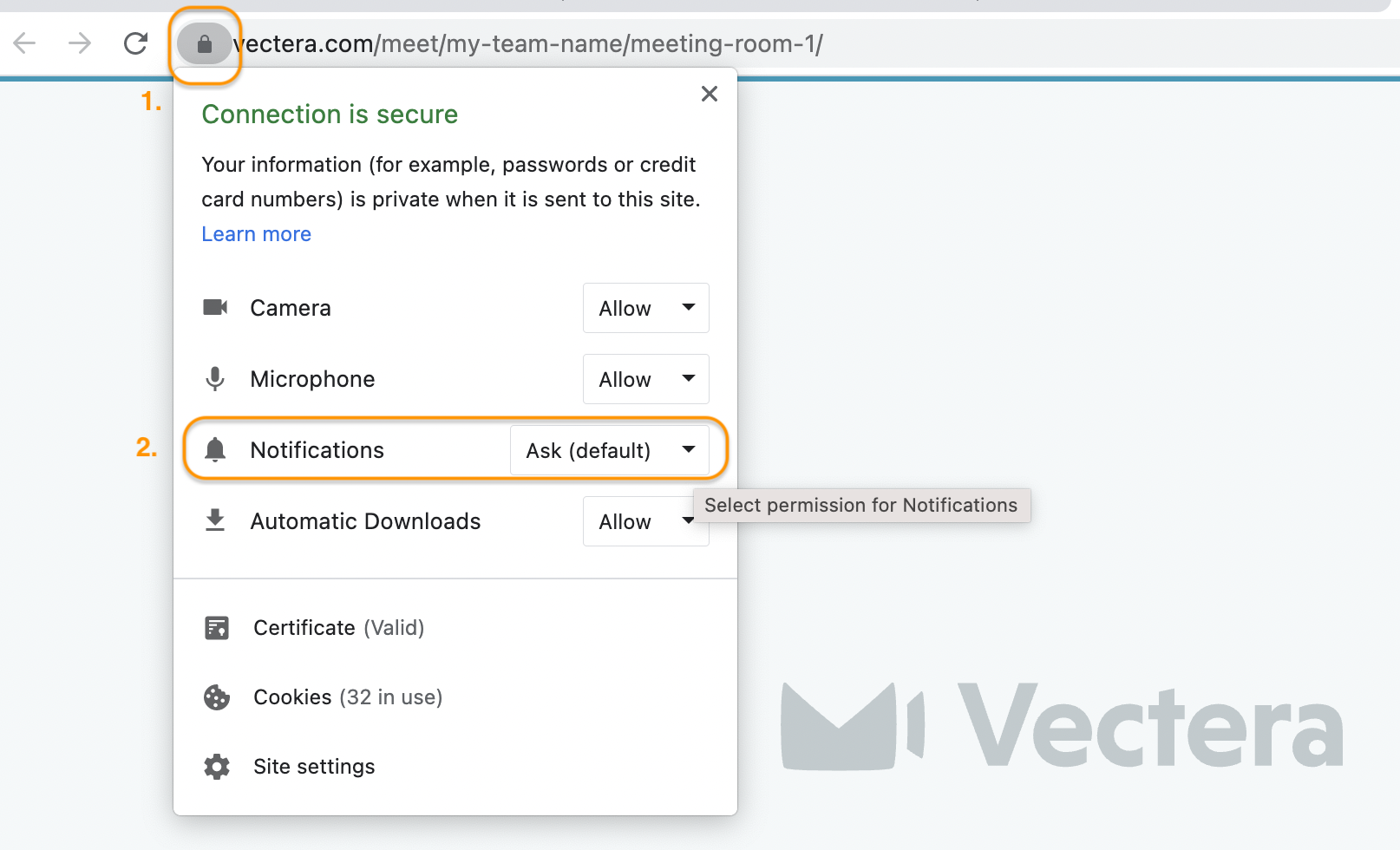 The example above is made in google chrome
2. When you rejoin the meeting room, a pop-up will ask if you want to receive a notification when someone joins the meeting room or sends a message. Click on Yes!

3. Your browser will now ask for permission to show notifications. Select Allow!

4. Ready! If you're not looking at the meeting room when a client wants to join the room, a clickable desktop notification will now show to alert you.
What to do if you clicked Never or Not now?
If you clicked on Never or Not now in the second step, it requires a few technical steps to regain the permission request or you can delete all the cookies in your browser.
Regain the permission request
If you clicked on Not now, you can wait 7 days and then it will show again or you can follow the steps below to immediately show the permission request.
If you clicked on Never follow these steps:
1. Right-click on an empty spot in the meeting room and click on Inspect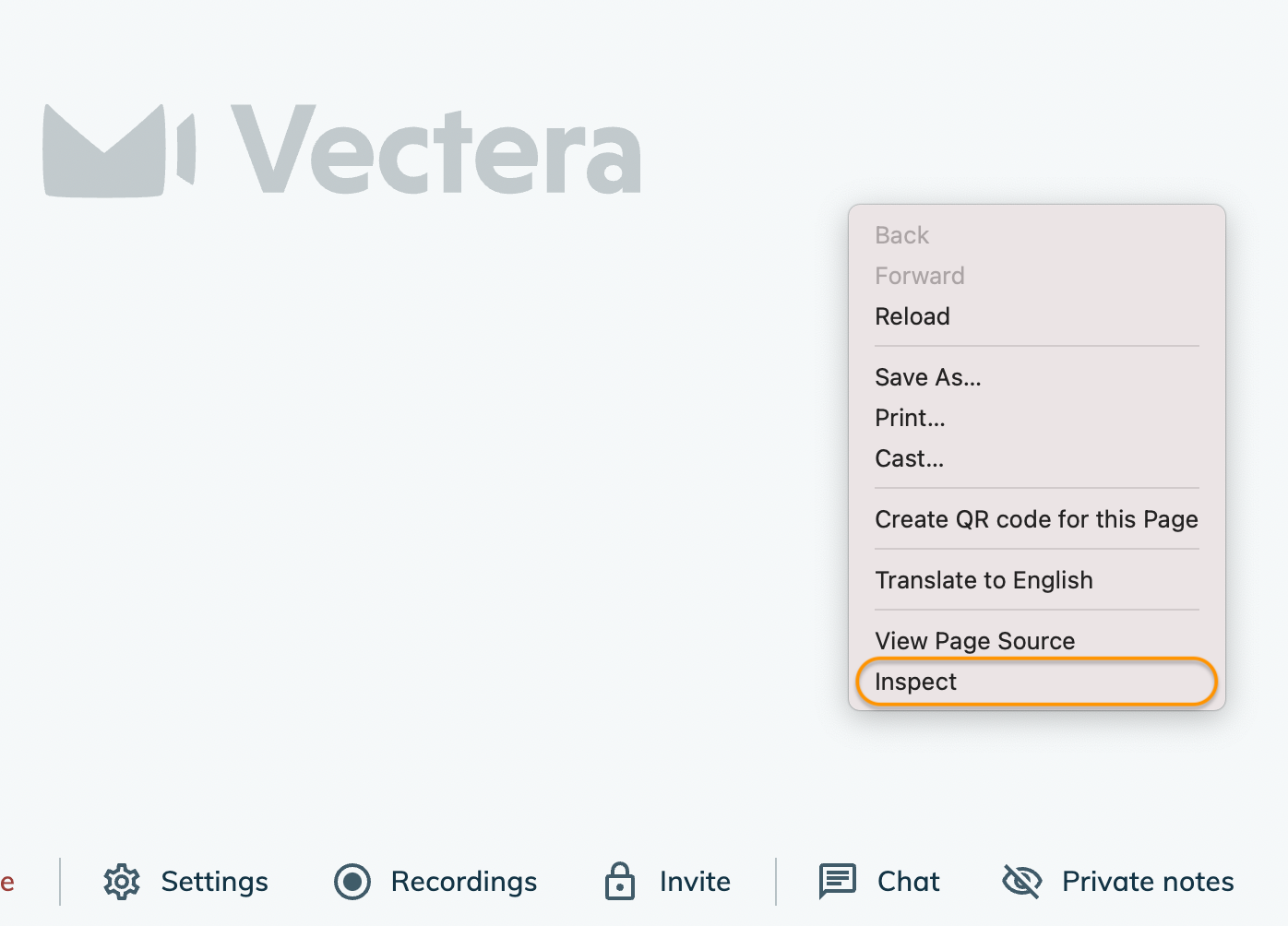 2. In the right top corner, click on Application

3. On the left side of the menu open Local storage and search for 'No_desktop_Notifications' if you selected Never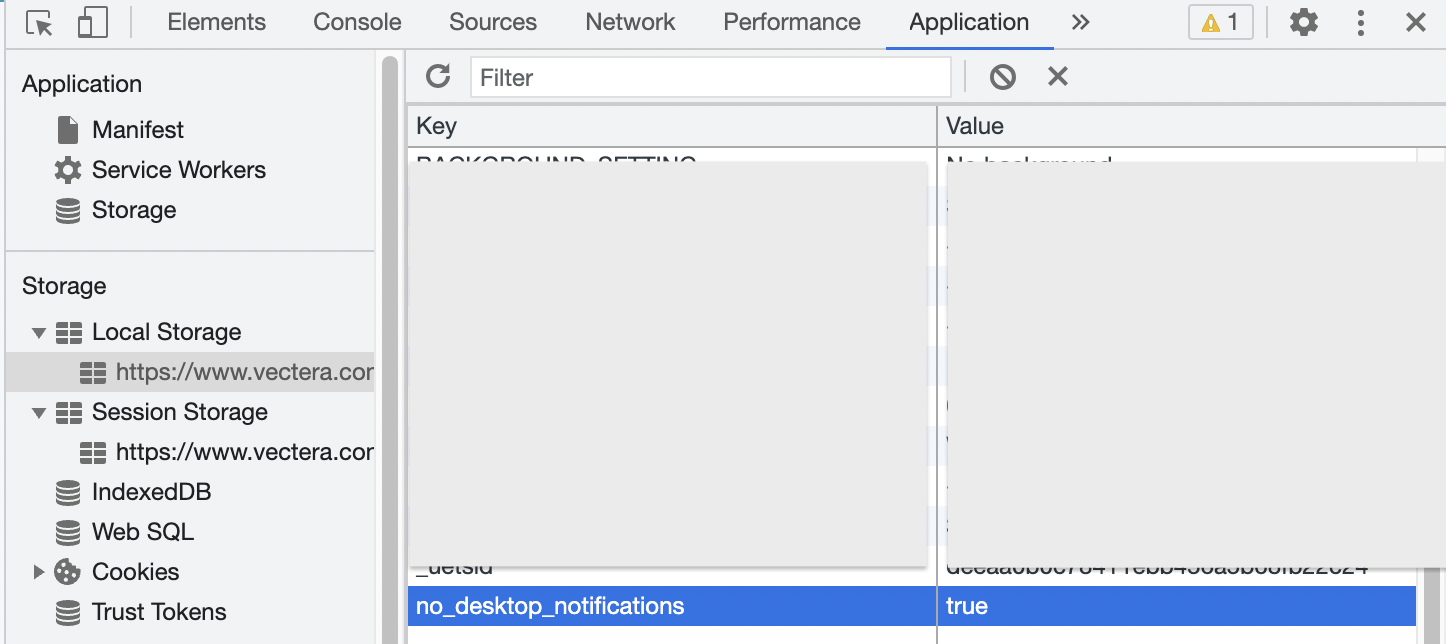 or 'last_notif_permission_request' if you selected 'Not Now'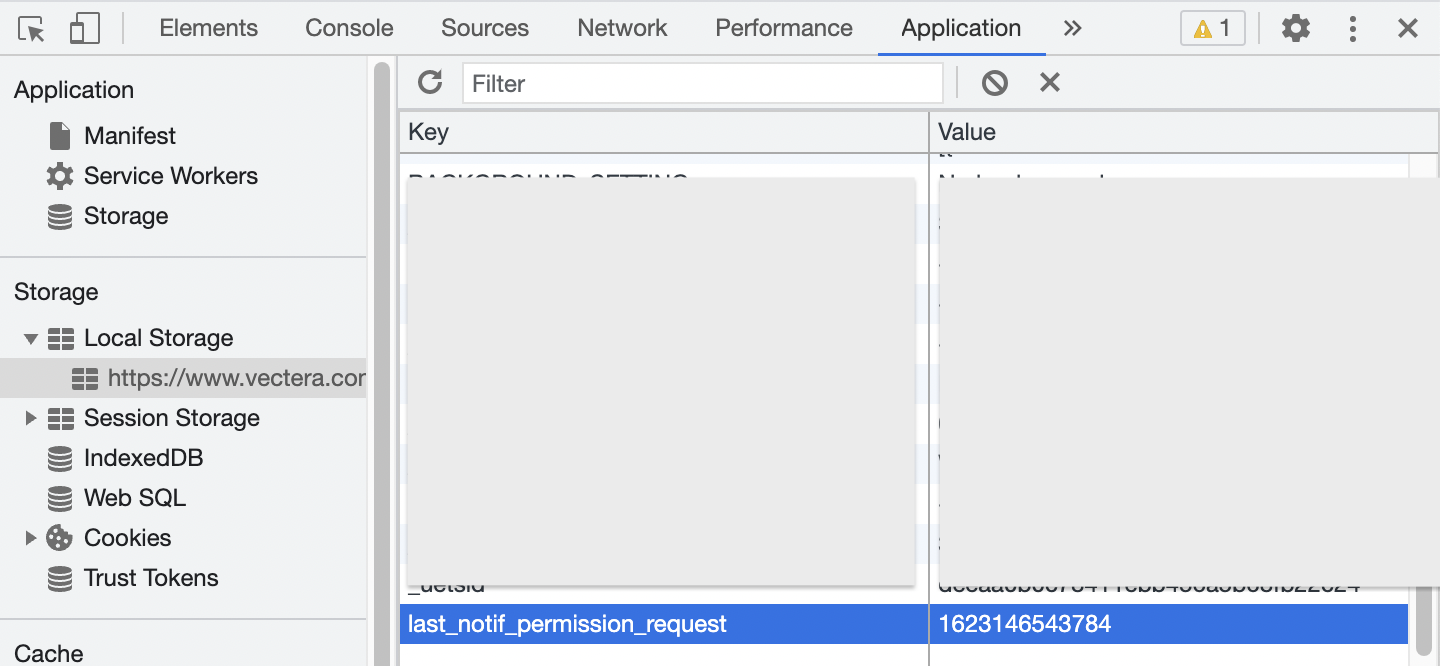 4. Click on the line and Delete the line. Now refresh the meeting room page and the permissions request will show again.
---
Vectera is looking forward to your feedback so we can offer you the best scheduling and customer meeting experience. Set up your next customer meeting right away by logging into your account or sign-up for a free, fully-featured trial of Vectera!