If you use an external camera (not built-in) you might want to check if the camera is working in windows first.
Open the Camera app and look if it works there. If it works, you can check the steps from this help article.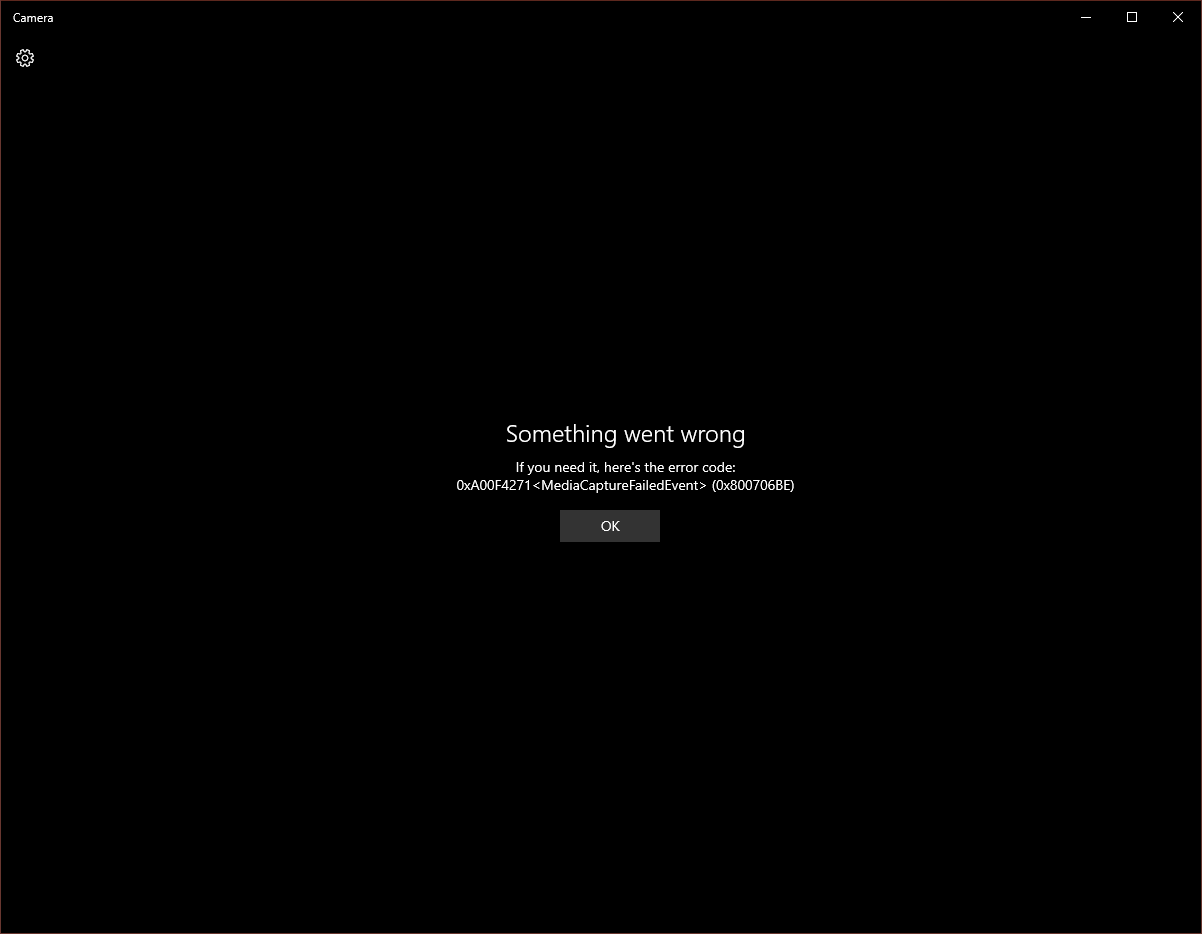 If you get a black screen and the message as shown in the image above you might want to follow these steps:
Open Device Manager on your computer
Click on cameras and open the external camera



Set 'Startup type' to automatic and the camera should work again




If the third step didn't work you might want to go back to step 2 and right-click on the external camera. Now select Update drive to do an update of the program.
This should fix the problem, if not you might want to check out this help article.
The above help article content and images were based on a help article from another source.
Vectera is looking forward to your feedback so we can offer you the best scheduling and customer meeting experience. Set up your next customer meeting right away by logging into your account or sign-up for a free, fully-featured trial of Vectera!