It's possible to connect Vectera with other platforms via an API token. As Vectera doesn't offer a public API token yet, you will have to personally request one.
Just follow these steps:
Request the API token via Mail (support@vectera.com) or Chat. Make sure to mention the platform you want to use the token for (eg. I would like an API token to integrate Vectera with Harmonizely)



The Vectera team will create a token for your personal account



Go to https://www.vectera.com/profile/ and scroll down



When the token is linked to your account you will see the following: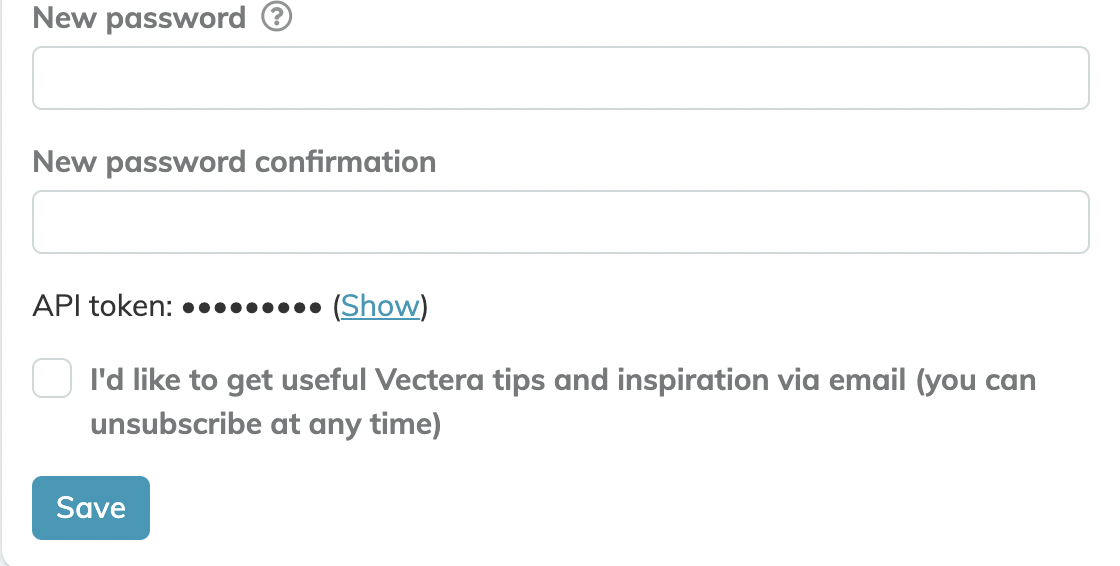 5. Click on (Show) to make the API token visible so you can copy it.


6. Paste the API token in the other platform and link Vectera to the platform.
Possible integrations
Vectera offers built-in integrations; you can find them at https://www.vectera.com/integrations/. Below you can find a list of available external integrations.
---
Vectera is looking forward to your feedback so we can offer you the best scheduling and customer meeting experience. Set up your next customer meeting right away by logging into your account or sign-up for a free, fully-featured trial of Vectera!