If you create an appointment type for your booking page, you can make it possible to redirect the client to a specific page after they book a meeting. You can do this with the Redirect URL.
Once the client is forwarded to the redirect URL, the information that they filled in (eg. First name, Last name, and email) will be added as parameters in the link. This can be useful information to fill in certain fields on your website automatically or to keep track of the data in your statistics.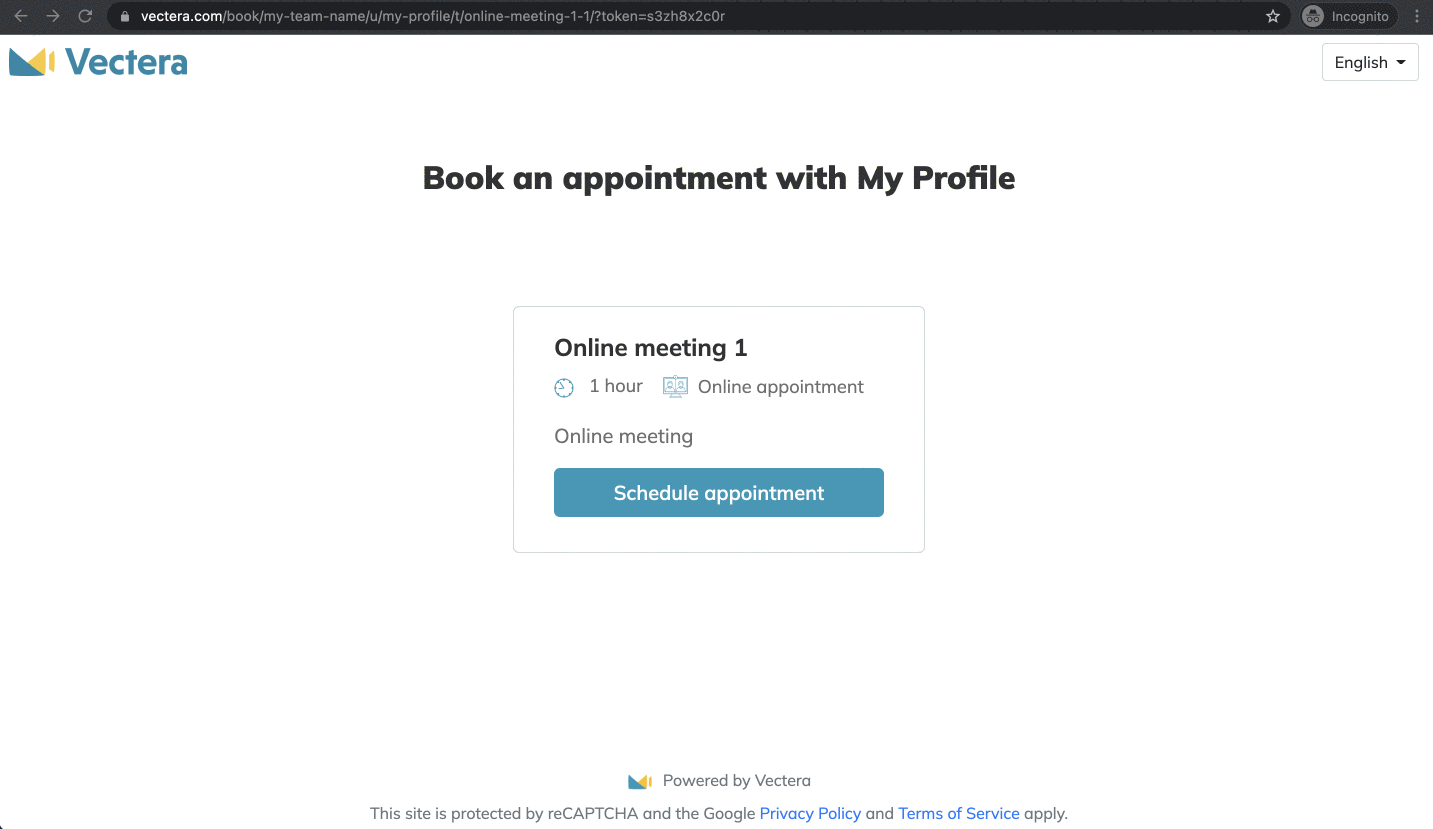 Parameters that are added to the URL:
Name of the appointment type

Start & End date of appointment

Location (Online, offline, or phone call)

First name, Last name & Email address

Custom questions
Unfortunately, not all website creator platforms are able to understand these parameters (eg. Joomla), that's why you can disable this.
How to disable the redirect URL parameters ?
Go to Scheduling

Edit an existing appointment type or create a new one

In General settings scroll down until you see Redirect URL

Uncheck 'Enable redirect parameters'

Hit save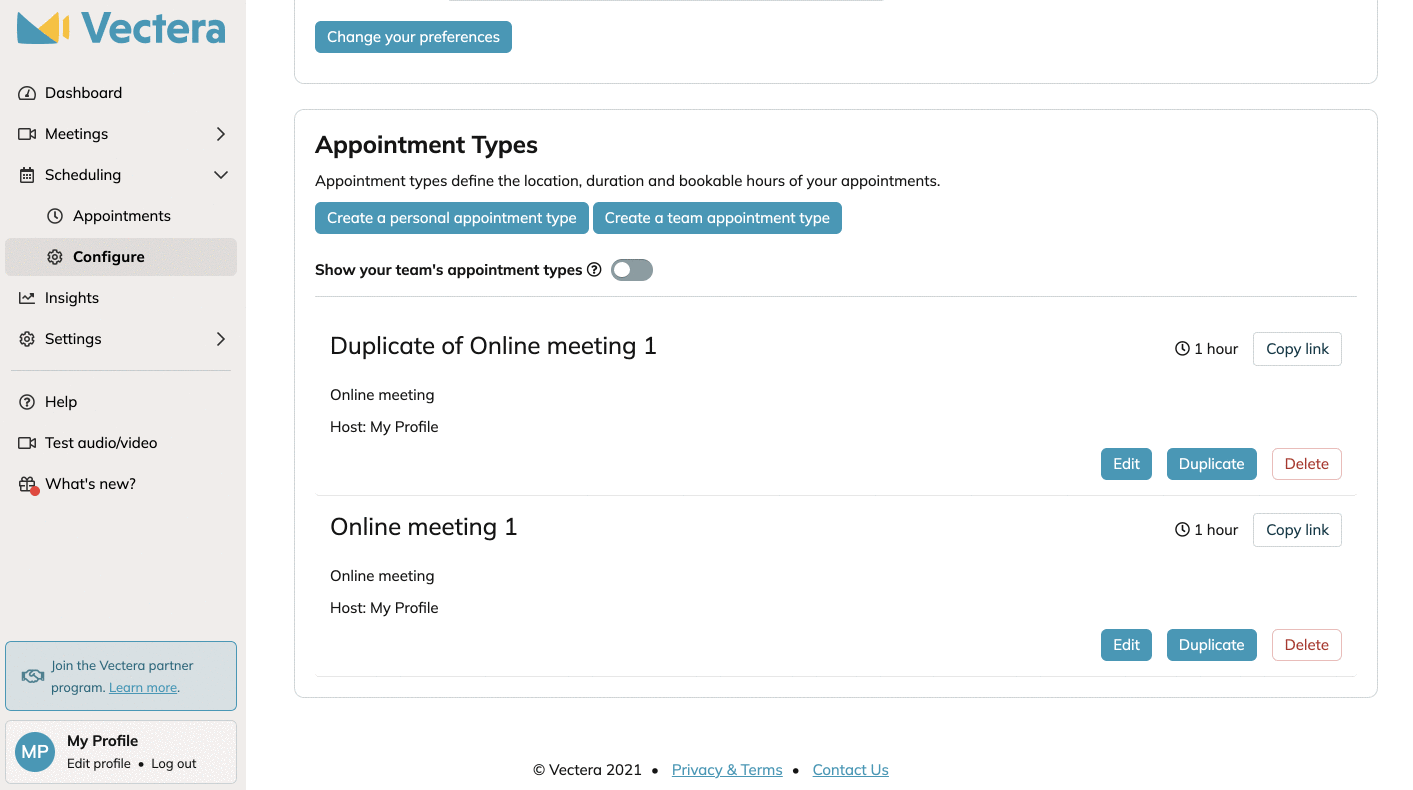 When the client gets redirect after booking the appointment, the parameters will not be added to the link anymore.
---
The Vectera team is looking forward to your feedback. Our main goal still is to improve your experience in creating online meeting rooms. Eager to get going? Log into your account or get started with a free, fully-featured trial of Vectera!