The Vectera scheduler is built for 1v1 scheduling. There isn't yet a possibility to allow multiple people to book the same time slot, but that's definitely on our roadmap.
A possible workaround is to invite multiple people manually to the created appointment in your calendar tool.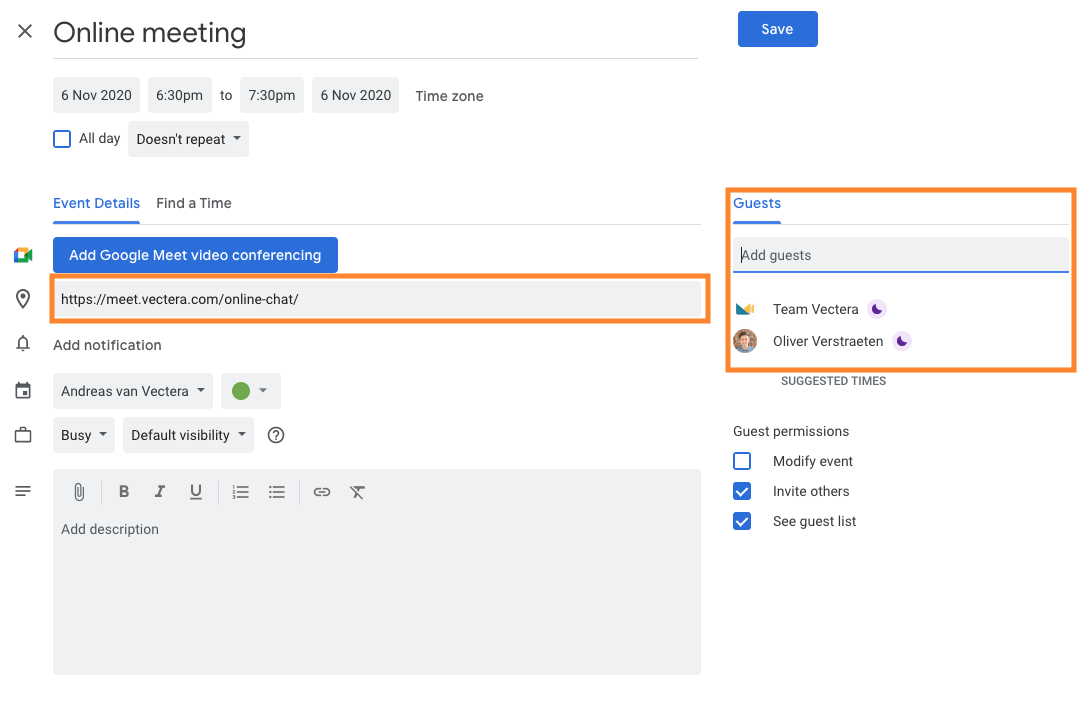 If you have any further questions, don't hesitate to contact support@vectera.com.
---
Vectera is looking forward to your feedback so we can offer you the best scheduling and customer meeting experience. Set up your next customer meeting right away by logging into your account or sign-up for a free, fully-featured trial of Vectera!