When you have an appointment type which shows on your booking page and you want to add a new one that looks like the original one, you can just duplicate the original appointment type.
Duplicating an existing appointment type will save you time, as you will only need to edit a few settings instead of filling in all settings. To be able to duplicate an appointment type, the scheduling add-on is required!
Duplicate an appointment type
Go to the scheduling page in your profile.

In the list of appointment types, go to the appointment type that you want to duplicate and click on 'Duplicate'.

The duplicated appointment type will open and is ready to be edited.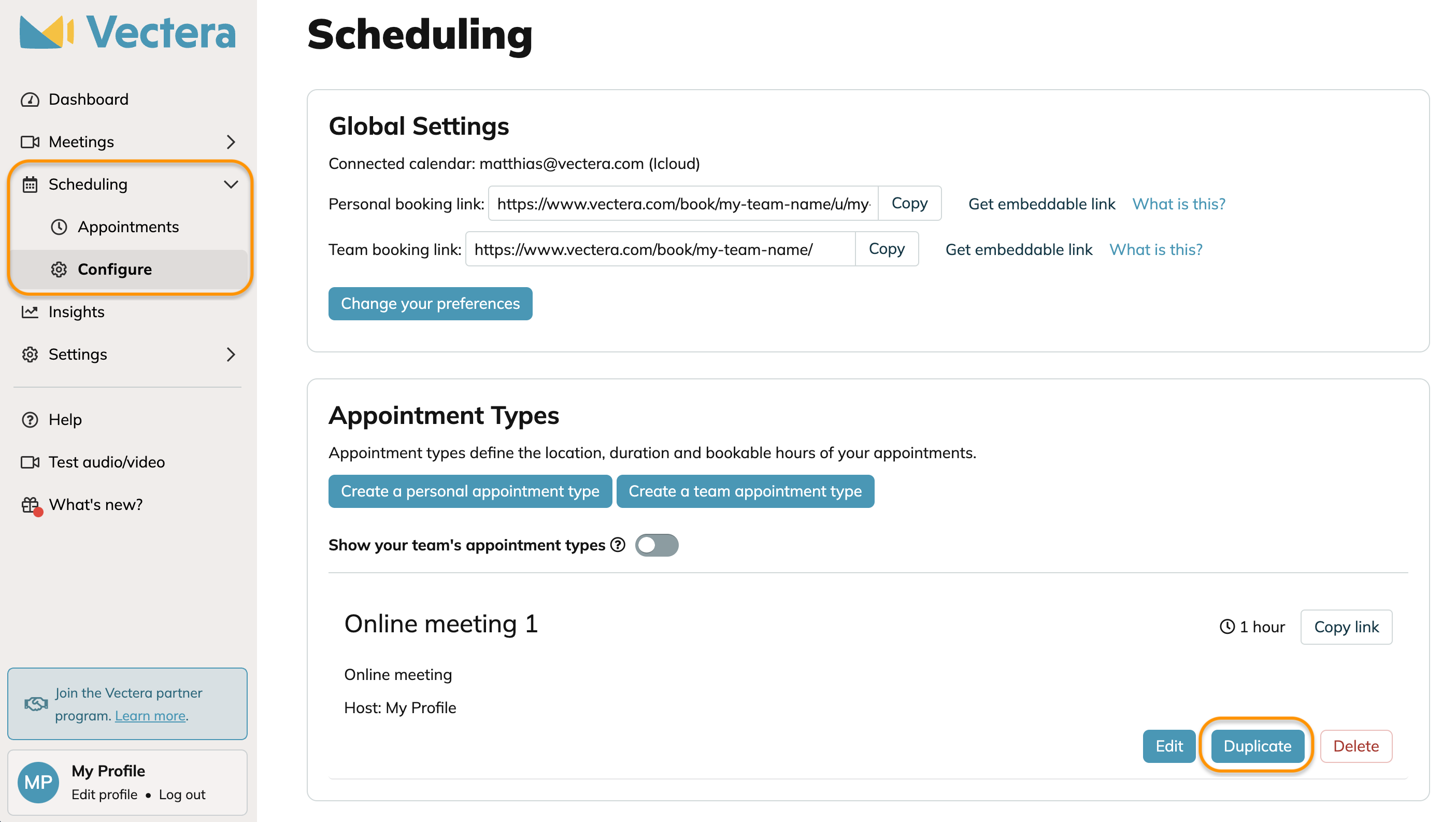 Once the duplicated appointment type is edited and saved, it will show in your list of appointment types.

Note: The duplicated appointment type in the example below was not edited.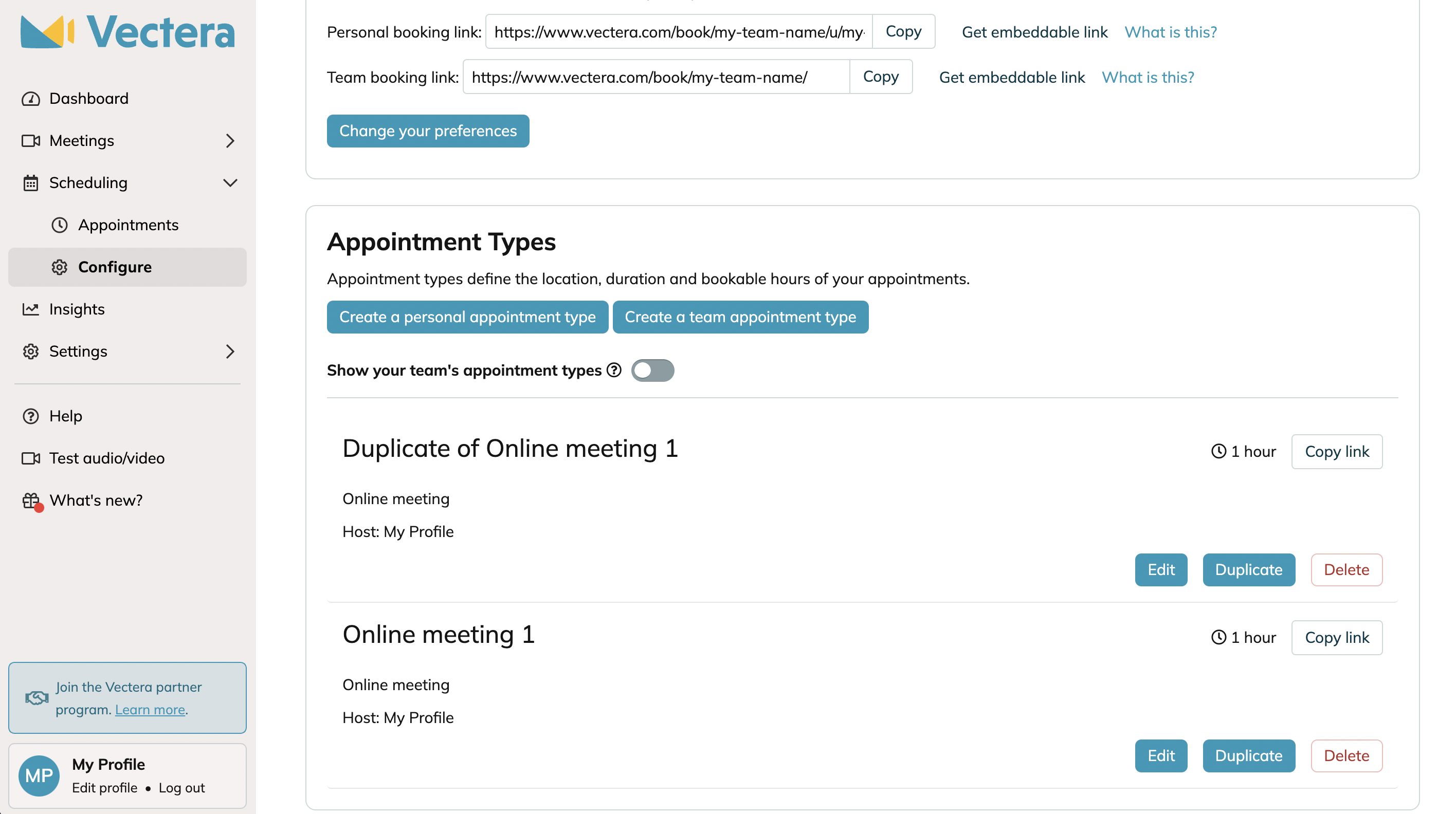 To edit 'Duplicate of Online meeting' in the above example, just click on 'Edit' in the duplicated appointment type. Any changes to the original appointment type will not affect the duplicated version.
For more information on scheduling and appointment types, you can check the other scheduling help articles or contact support@vectera.com!
---
The Vectera team is looking forward to your feedback. Our main goal still is to improve your experience in creating online meeting rooms. Eager to get going? Log into your account or get started with a free, fully-featured trial of Vectera!