When you record your session, you will download the recording as a WebM file. A WebM file is easy to open in a browser but doesn't always open in audio/video players or editors. But how to convert a WebM file into an MP3 or MP4 file?
If you don't have professional audio/video editing tools we recommend to use Cloudconvert:
Select the file from your device.

Choose into which type it should convert (eg. MP3/MP4).

Hit the convert button.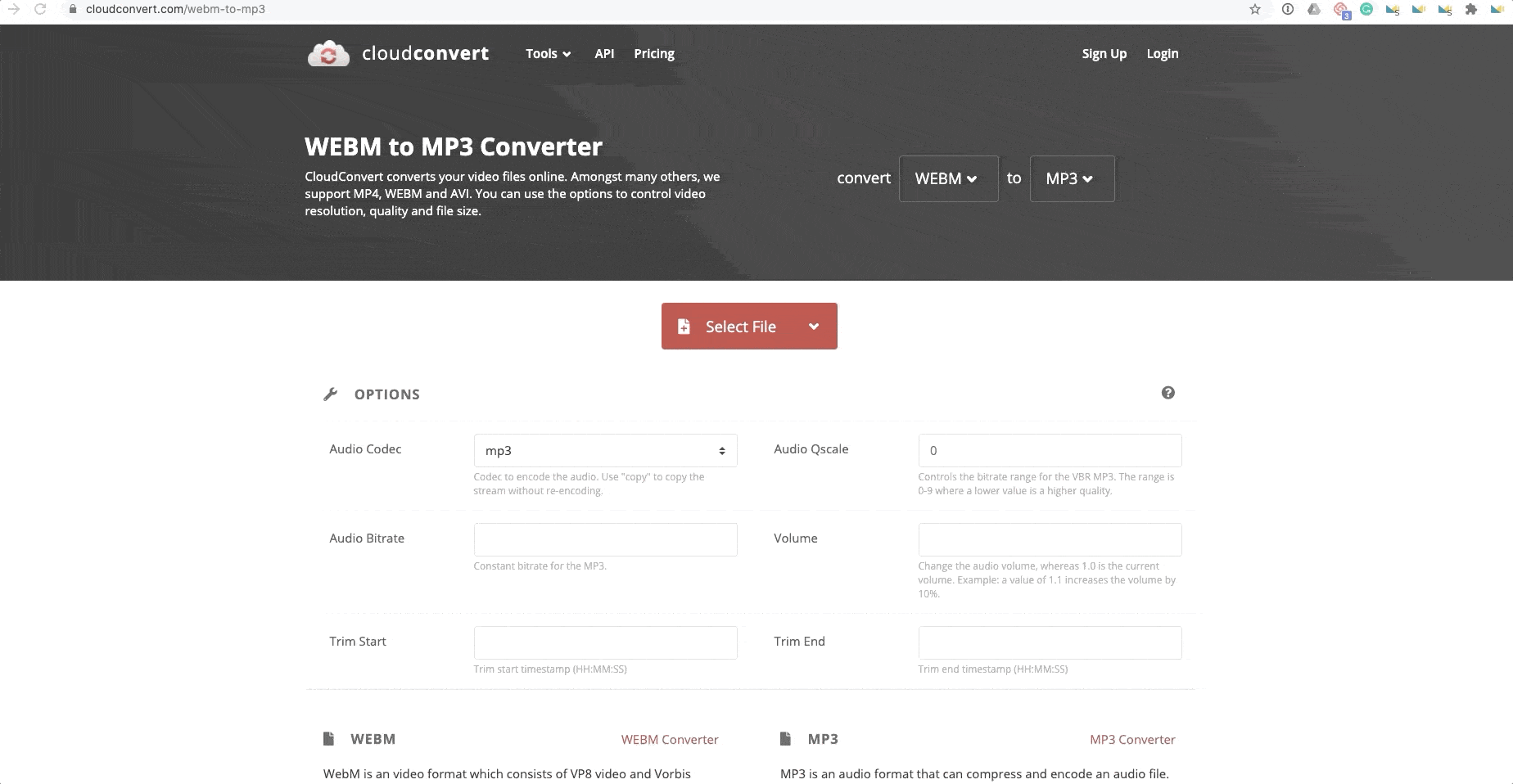 You can also use more professional audio/video tools, like Adobe Audition for audio files:
Open the WebM file in Adobe audition and save it as a WAV file if you want to make any changes.

When the audio file is ready, you can export it as an MP3 file.
---
Vectera is looking forward to your feedback so we can offer you the best scheduling and customer meeting experience. Set up your next customer meeting right away by logging into your account or sign-up for a free, fully-featured trial of Vectera!