It's really easy to activate the 'full-screen mode' in your meeting rooms. Just click on the expand icon and the meeting room will cover your entire screen: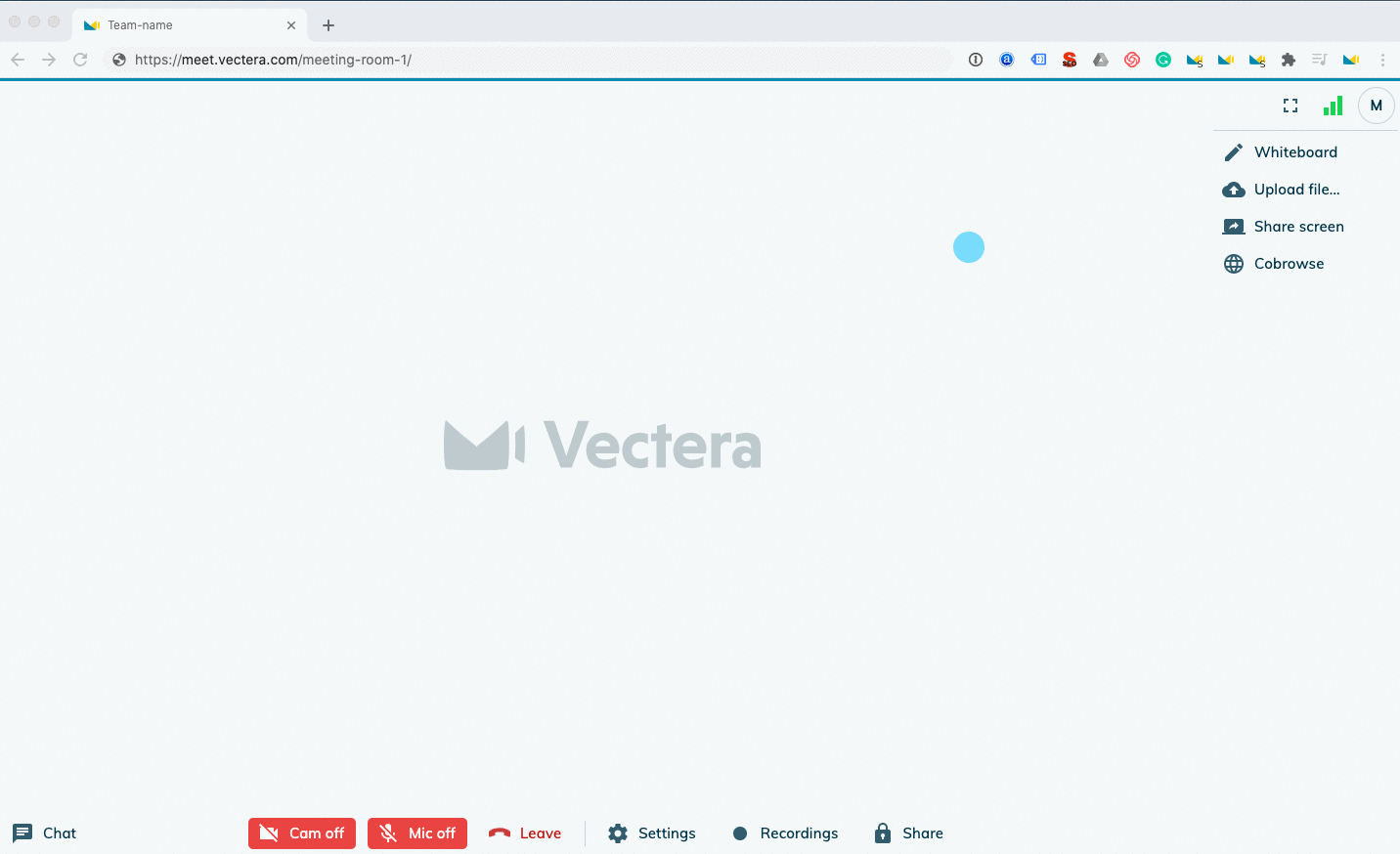 Where can you find the expand icon?
You can find the expand icon at 2 locations:
On the waiting screen of the meeting room at the right top corner.

In the meeting room at the right top corner, next to the internet connection indicator.


Can you use full-screen mode during share screen or cobrowse?
Yes, if you share your screen or start cobrowse you will still be able to activate full-screen in the meeting room.
If you are already in full-screen mode and click on share screen/cobrowse, the full-screen mode will be deactivated. After starting share screen/cobrowse you can re-activate full-screen mode.