Great to see that you are one of the many happy Vectera users and want to share the Vectera vibes with others. To start in our affiliate program just follow these steps:
Visit https://get.vectera.com/ and sign up for an account

Enter the affiliate dashboard where you'll find your affiliate link and an overview of your stats: clicks, signups, customers and most importantly your rewards!

Enter your payout method (PayPal or Bank transfer)

Copy your affiliate link and start sharing within your network!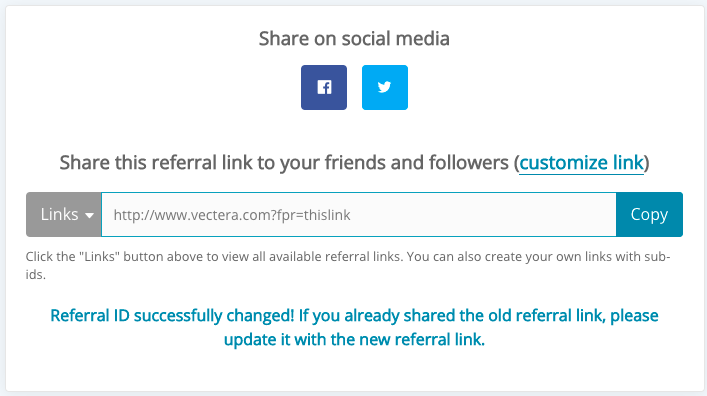 Note: the first step will soon be possible in your own Vectera account.
Important to know
A referred user has to sign up through your referral link. If not, the affiliate user will not be tracked and won't be eligible for a reward. A cookie is used to make sure your referral gets tracked even if the referral goes to other pages or other websites. The cookie is disabled after 60 days. This is just a functional cookie, no creepy things here.

It can take 3 minutes for the dashboard to update after a link click or customer conversion. If you don't see the conversion happening, don't hesitate to get in touch.

Collected rewards will be paid out every next month on the 20th straight into your PayPal or bank account.

Rewards: Get 30% of the affiliate user's subscription fee excluding VAT or give your affiliate a 15% discount and get a 15% reward* yourself. It's your choice!
*Note: Contact the Vectera team to join the 15%-15% campaign.
Optional: Customize your link
It's possible to customize the last part of your link. Here's how you do this:
Go to https://get.vectera.com/login and login with your account.

Scroll down until you see the shareable link.

Above the link you will see "Share this referral link to your friends and followers (customize link)"

Click on customize link, change the text and hit save!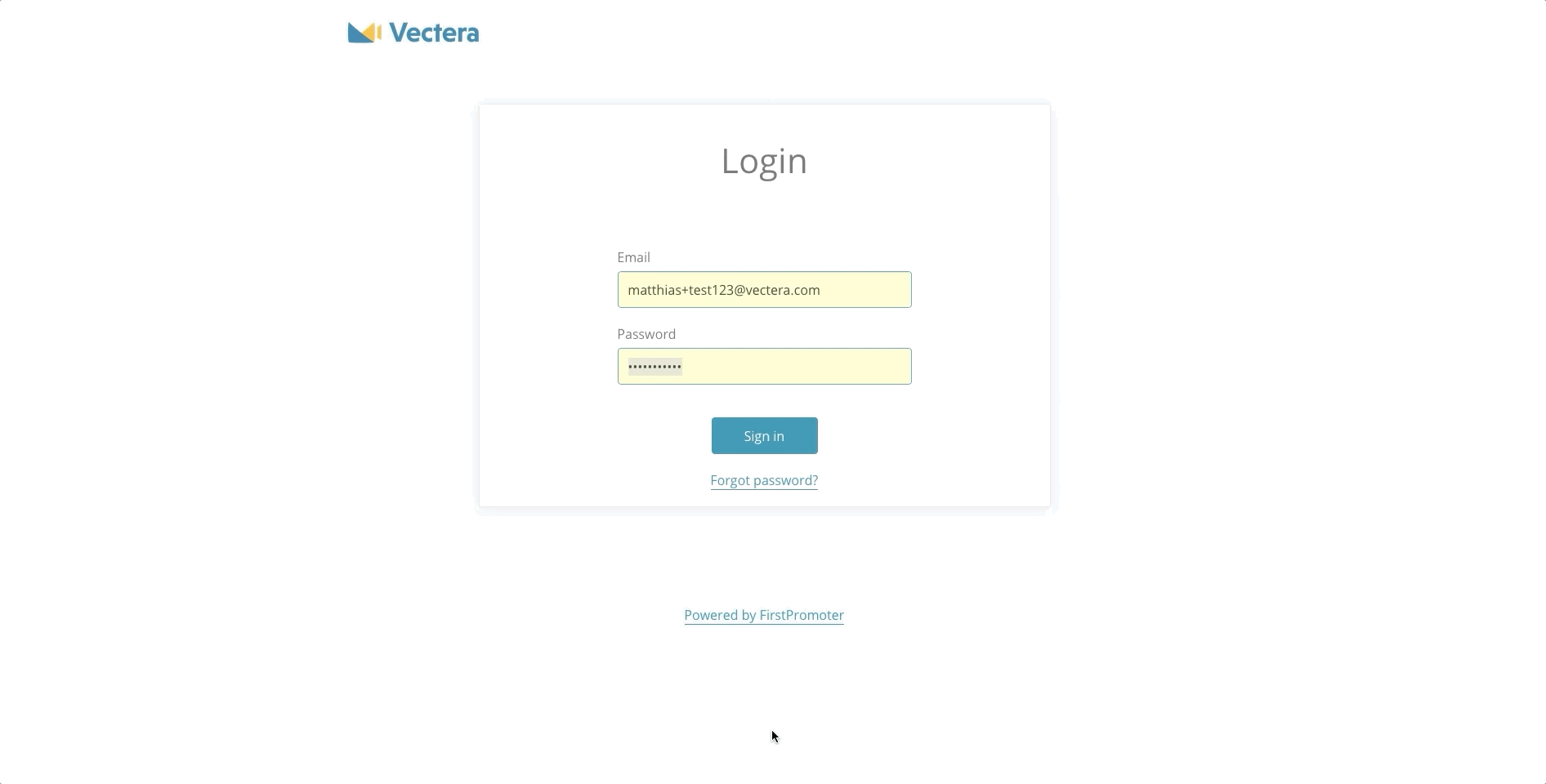 Any questions? Contact support@vectera.com to get help.

Read the terms and conditions of the affiliate program at this page!