Vectera meeting rooms are really convenient to upload documents to show, discuss and edit with clients, colleagues and other participants. A lot of file types are supported, but video is not one of them yet. Read here which file types are supported!

But what if you upload a Powerpoint presentation with a video inserted?
If you have a Powerpoint presentation with a video inserted, you will be able to upload the presentation (if it's smaller than 20MB). You can show all the dia's, even the one where you uploaded the video but the video won't play. The video will show as an image instead, as Vectera does not support playing video's in whiteboards.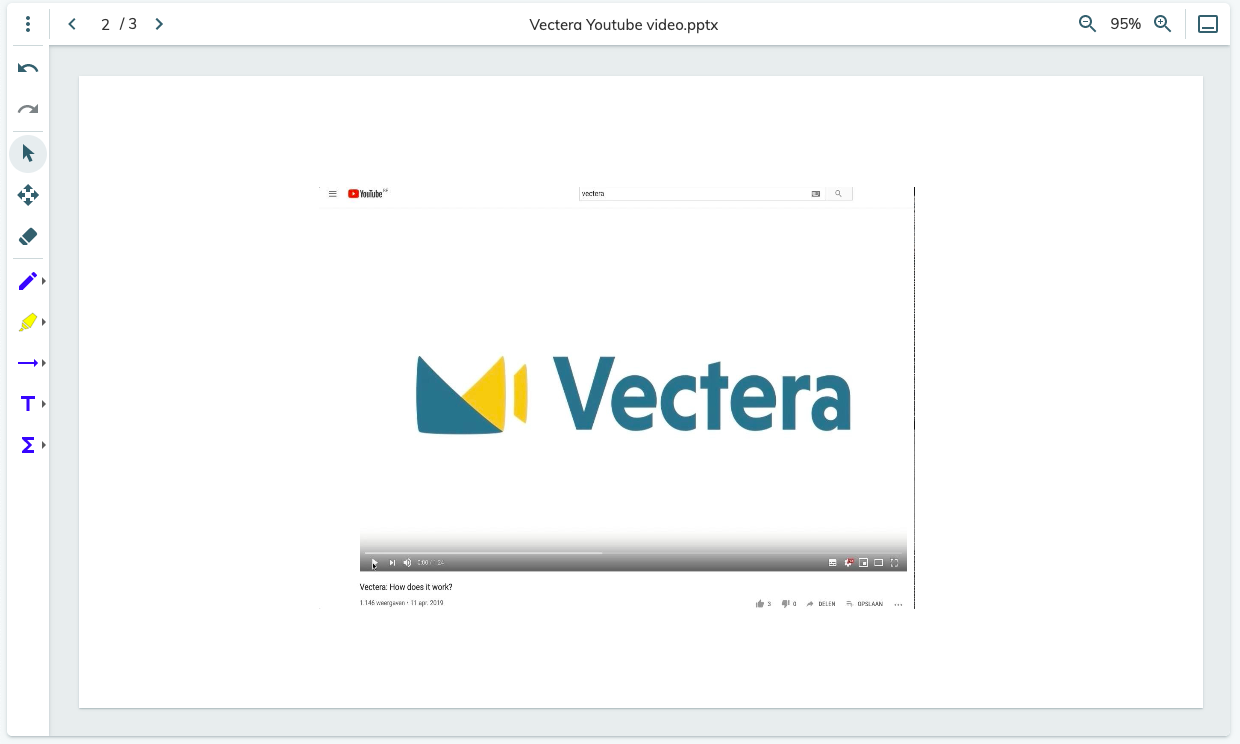 If you want to show a video you have 2 options:
You can share your screen.

Send a link in the chat where your guests can watch the video (eg. Youtube).
---
Vectera is looking forward to your feedback so we can offer you the best scheduling and customer meeting experience. Set up your next customer meeting right away by logging into your account or sign-up for a free, fully-featured trial of Vectera!