If you use Brave and get the error: 'Your session has expired' you will need to enable cookies in Brave.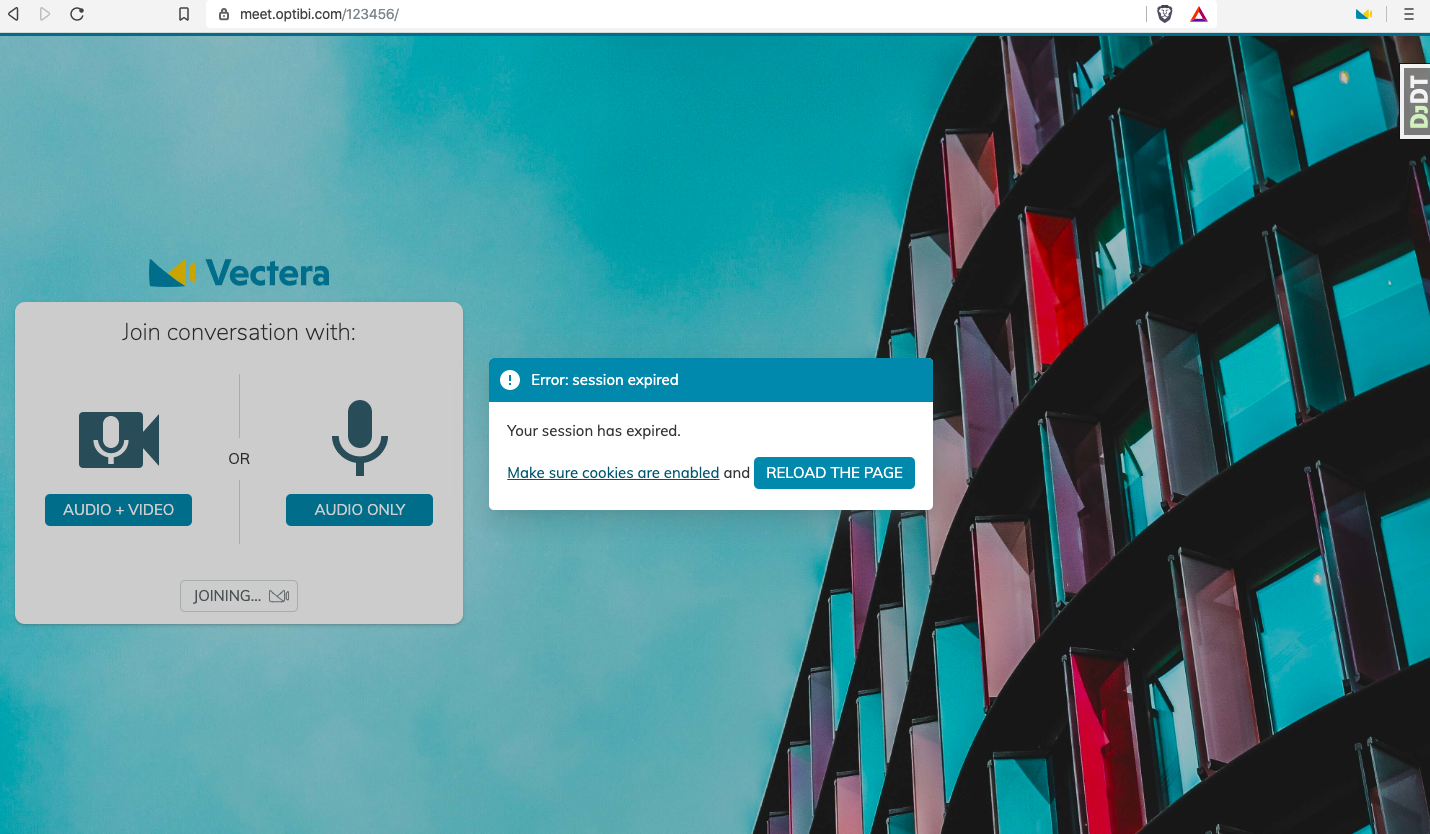 Here is how to enable those cookies and make the error disappear:
Open settings in Brave

Click in the menu on 'shields'

Next to cookies select 'allow all cookies'

Refresh the meeting room and the error is gone


---
Vectera is looking forward to your feedback so we can offer you the best scheduling and customer meeting experience. Set up your next customer meeting right away by logging into your account or sign-up for a free, fully-featured trial of Vectera!