If you have a meeting with a customer or a colleague it happens that you need to take notes that the other person doesn't have to see. That is why we made it possible to take private notes as a host in your meeting room. But how do you do this?
Learn all about it in the video below or in this help article: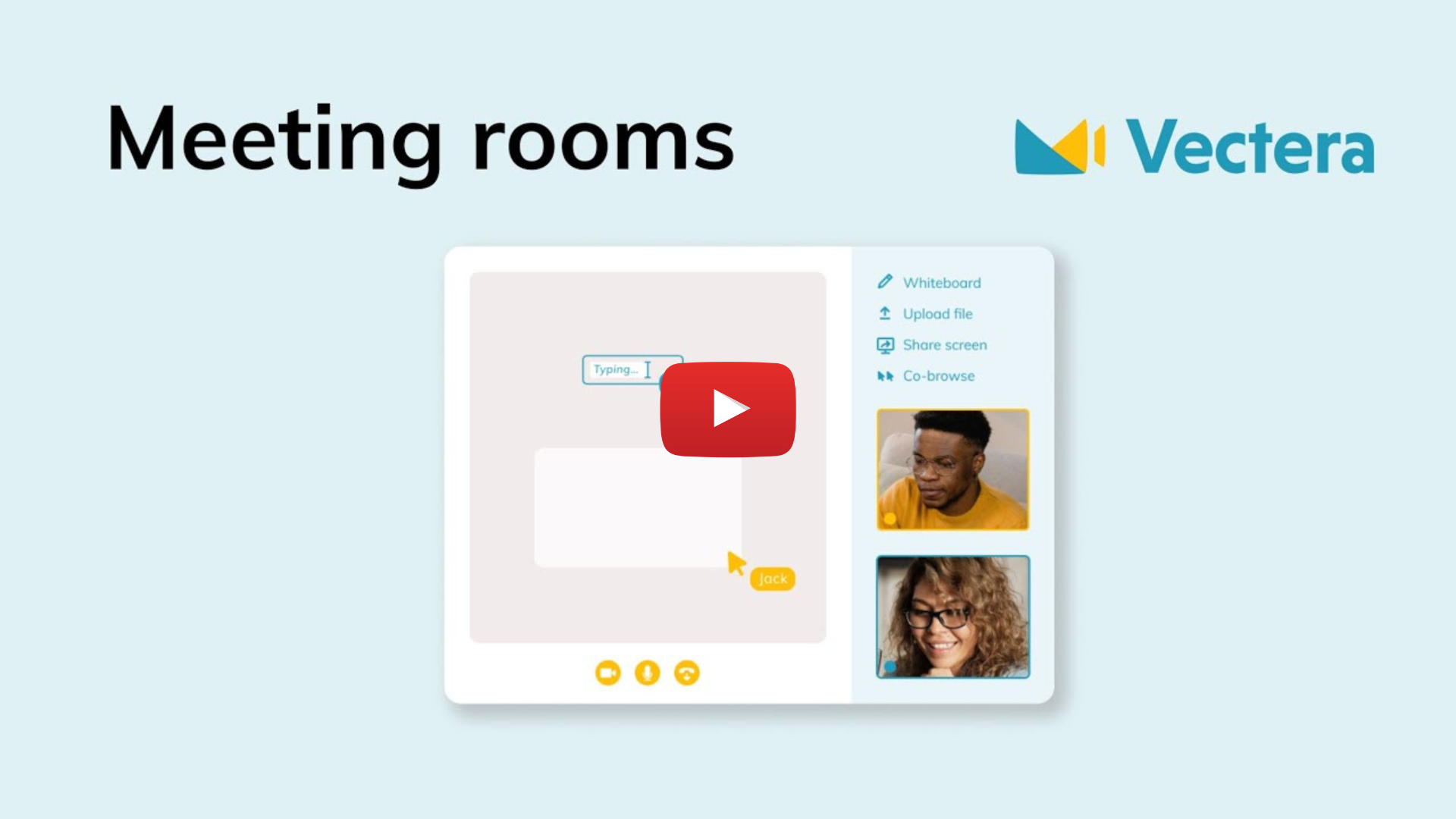 When you are in the Vectera meeting room, just follow these steps:
Click on Settings at the bottom of your screen.

On the right side of the Settings menu you will see 'private notes'. Now click on the box next to it. You will see that the box becomes green, which means private notes are active.

Close Settings and check the bottom of your meeting room. Next to Chat you will see that Private Notes appeared.

Now click on Private Notes and a box will open.

You can type your notes in this box. Other people in the meeting room will not see what you're typing (or if you're typing at all).
The text will remain in the box even if you close the meeting room. If you reset the meeting room the text will also be deleted.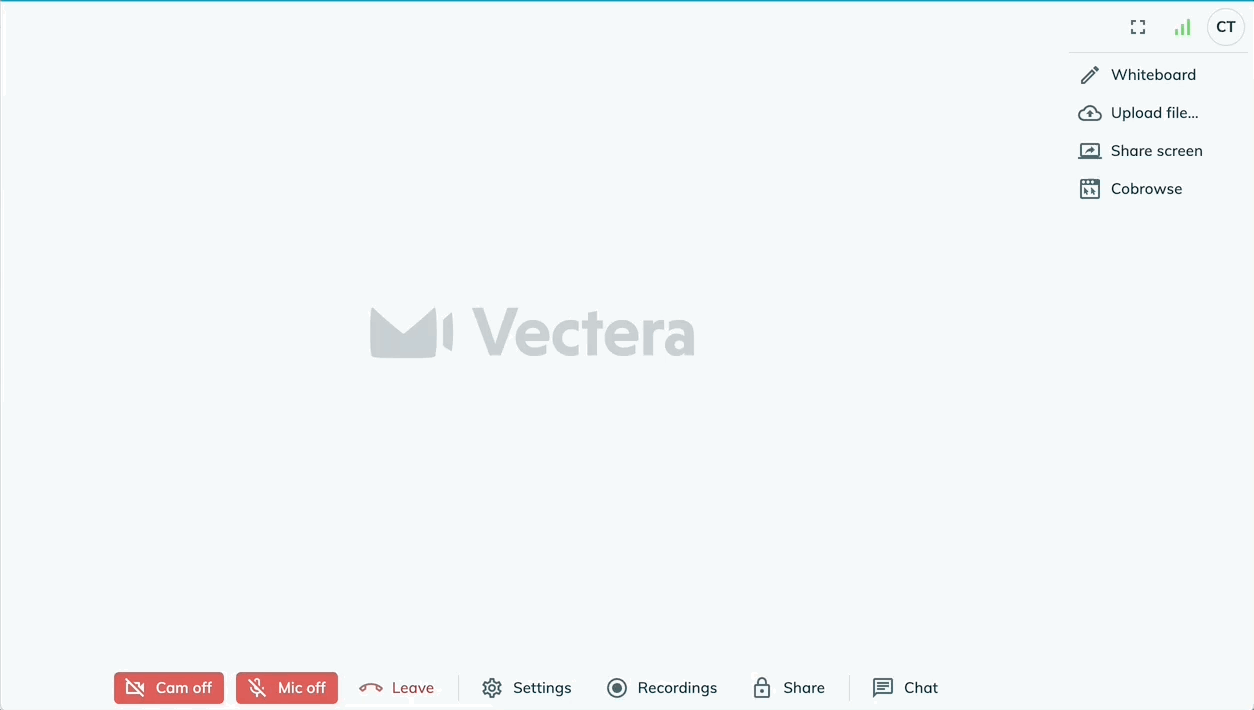 Can I take private notes during recording?
Privates notes are deactivated while you record a session. You will see the message 'Private notes are disabled during recording' in the box where you usually take notes.
We did this so your guest can't see the notes while watching the recording afterwards.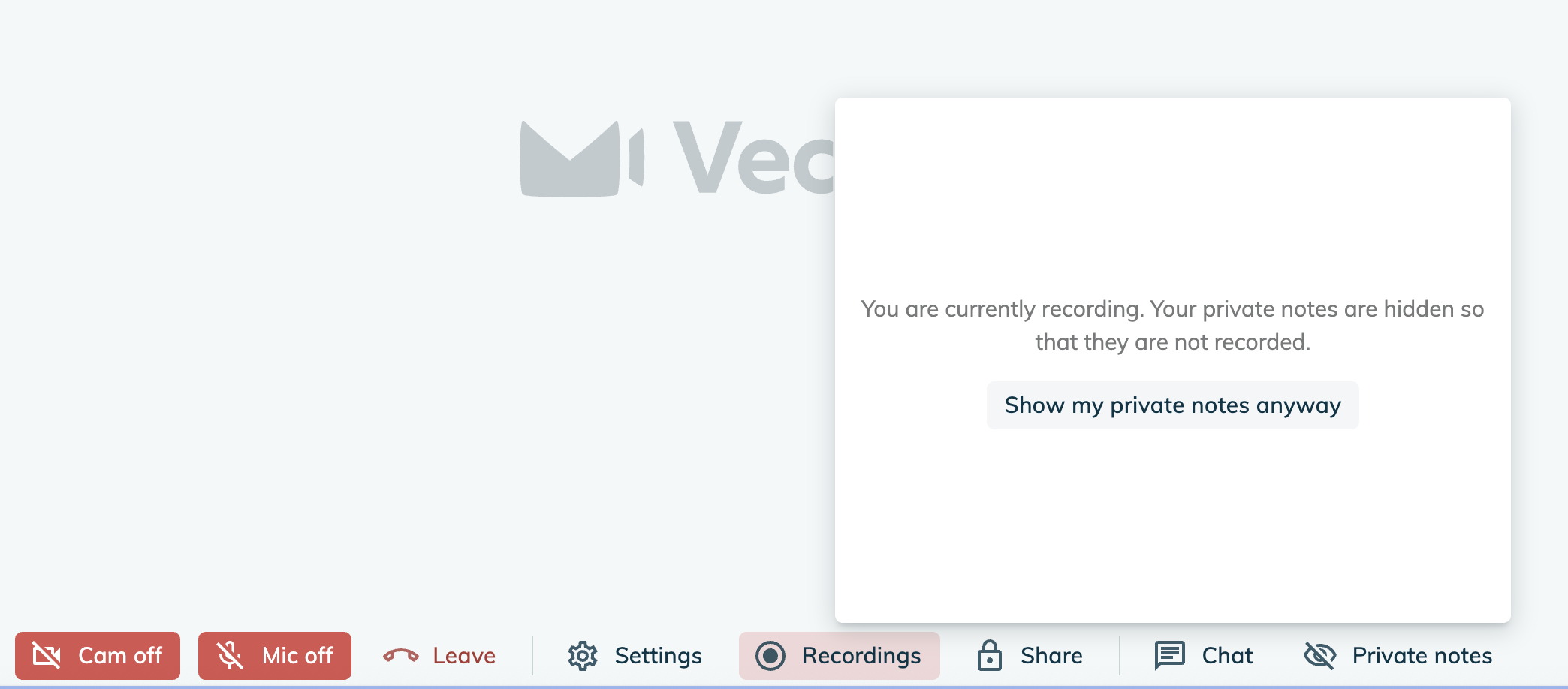 ---
Vectera is looking forward to your feedback so we can offer you the best scheduling and customer meeting experience. Set up your next customer meeting right away by logging into your account or sign-up for a free, fully-featured trial of Vectera!