If you have a phone which uses Android and you're having trouble to connect your microphone and/or camera, you might want to check the settings.
First you want to check if your phone allows Chrome to use your camera and microphone.
1. Go to the settings of your phone and click on 'Apps & notifications'.
2. Now click on Apps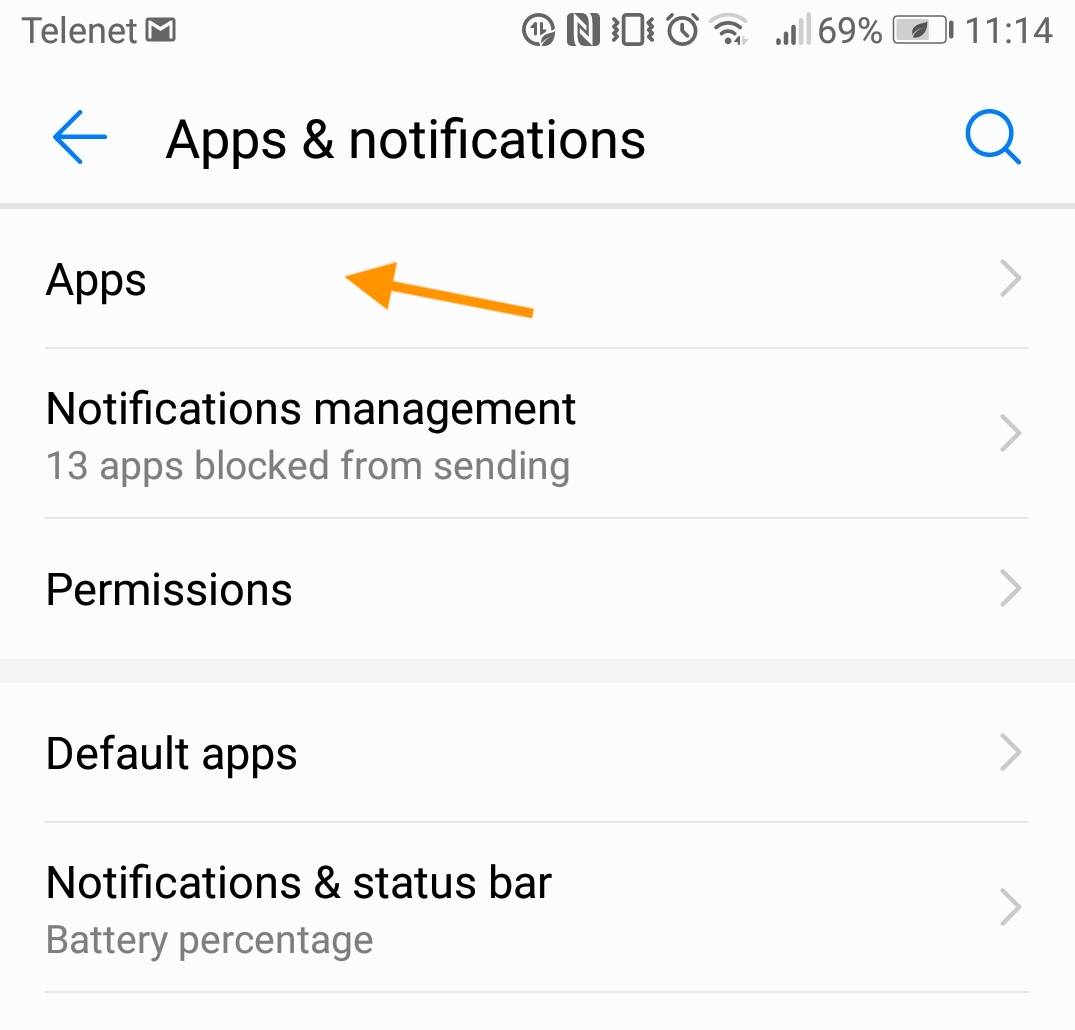 3. Search in your apps for Chrome and click on it.
4. Now you will see the App permissions for Chrome. Make sure camera and microphone are allowed as in the image.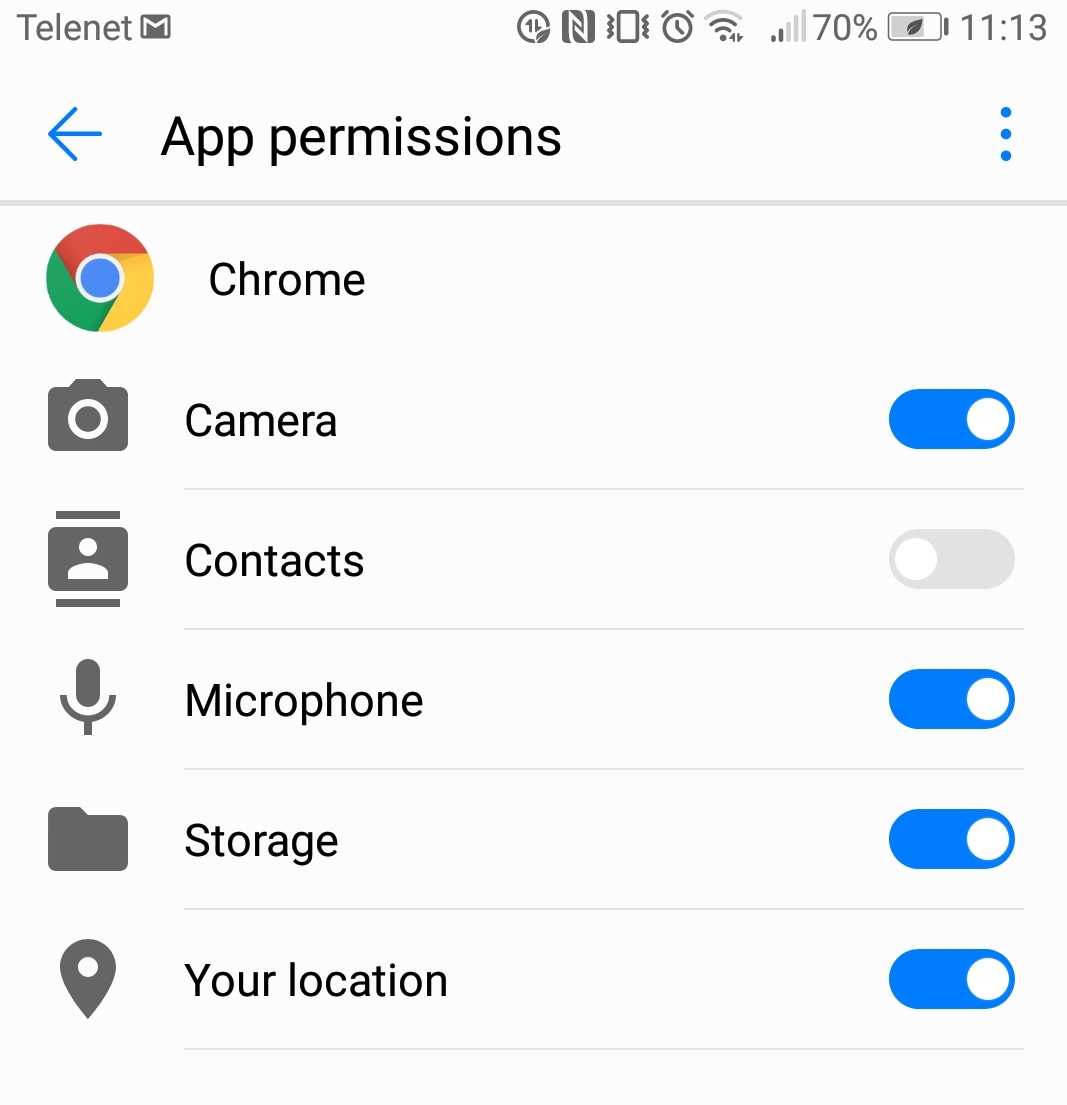 If the camera and microphone are already allowed to show in Chrome, then you want to check the settings in Chrome.
1. Open Chrome and click on the 3 dots on the upper right corner. Now click on settings.
2. In 'advanced settings' you will see 'site settings', open' site settings'.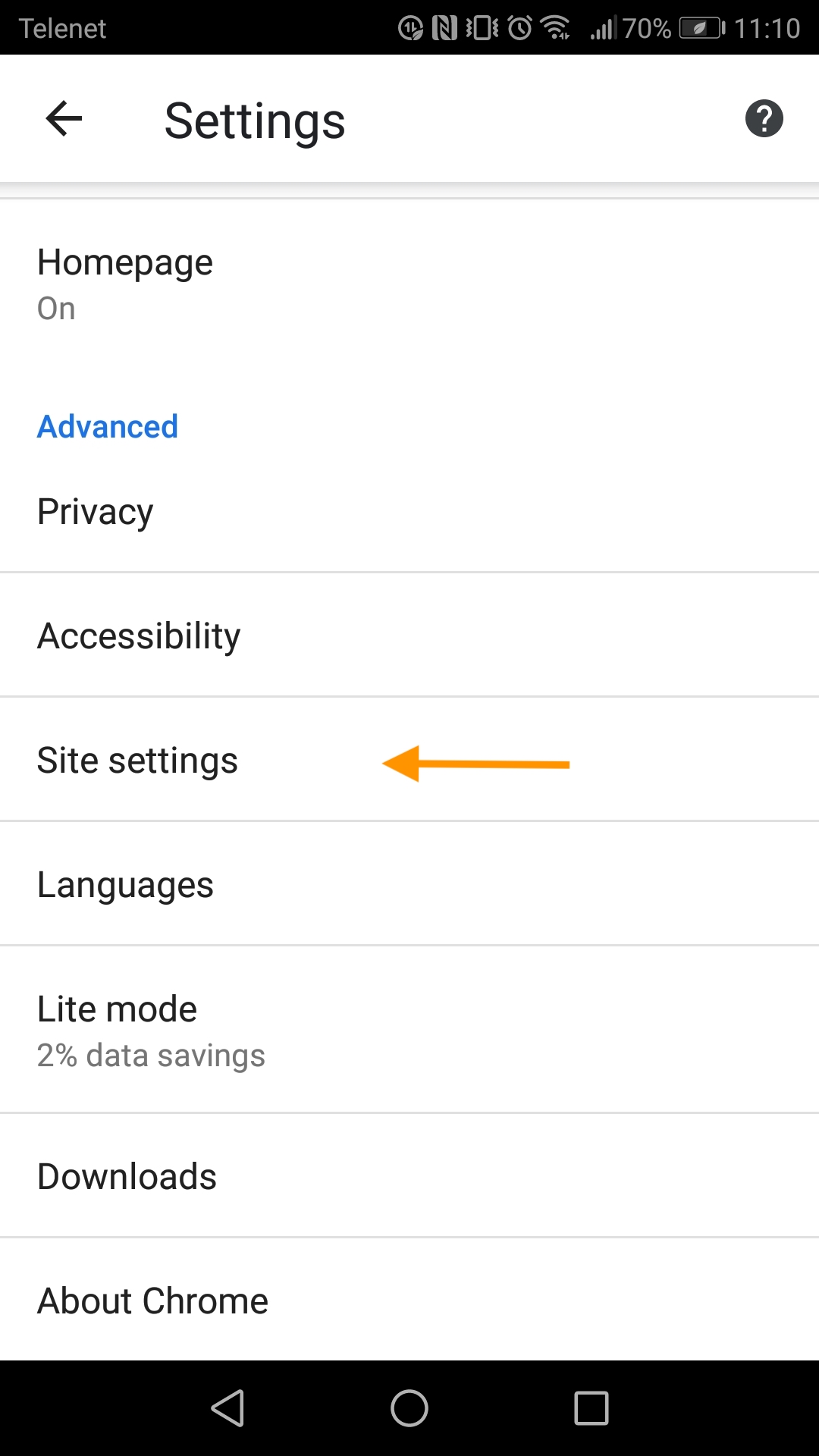 3. Now search for camera and microphone. Make sure it doesn't say blocked! Change the status of the camera and microphone to 'ask first' or 'allowed'.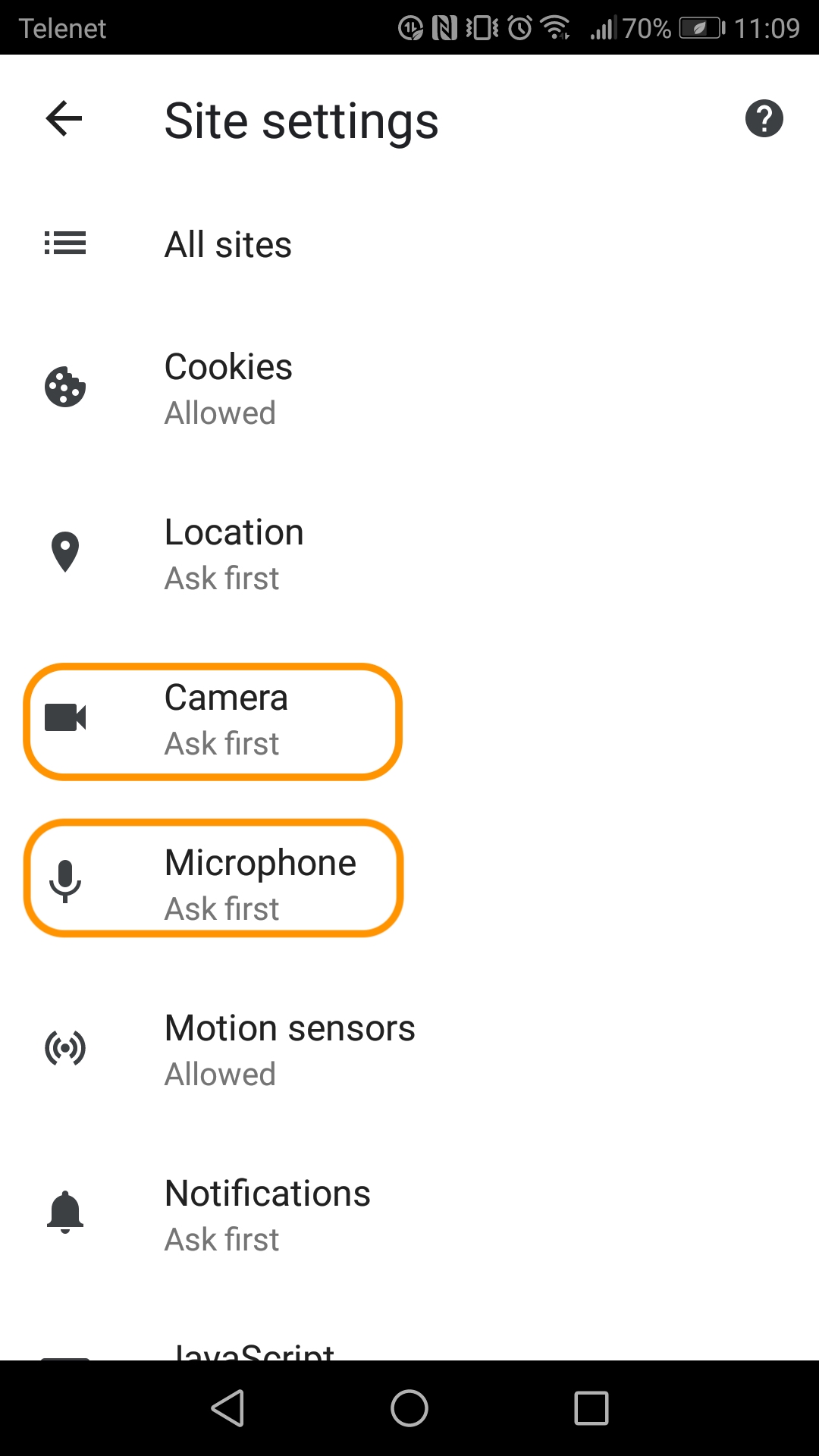 4. While you are in 'site settings' you also want to check if sound is set alright. You can find this by scrolling down in the list.

If there still is an issue with the camera or microphone, you can try to close all apps and all the other tabs in your browser.
So Vectera would be the only option that asks to use your camera and microphone.
Is the problem not solved yet? Contact the Vectera team to have a look at it!
---
Vectera is looking forward to your feedback so we can offer you the best scheduling and customer meeting experience. Set up your next customer meeting right away by logging into your account or sign-up for a free, fully-featured trial of Vectera!