If your camera or microphone can't be connected in the meeting room, you will have to check what's wrong. First we recommend to check the settings in your meeting room and browser. Here you can read how to check those!
If the problem is not found in the meeting room or browser you want to check your settings in mac.
Open system preferences and click on 'Security & privacy'.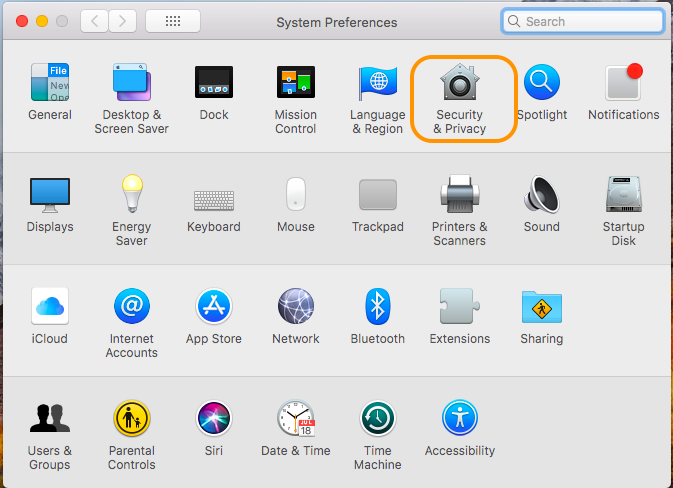 2. Then go the the 'privacy' settings, there you will see microphone and camera as options. Click on camera. Now make sure the browser you use is allowed. We recommend to use Google Chrome or Firefox.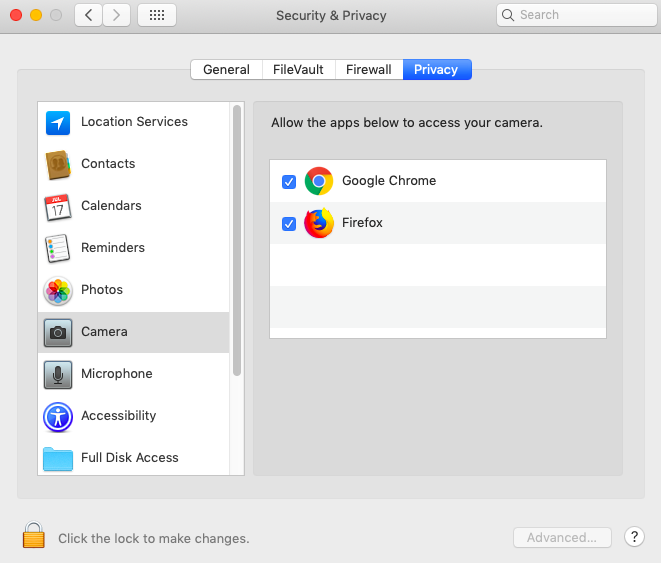 3. Also check if the microphone is allowed!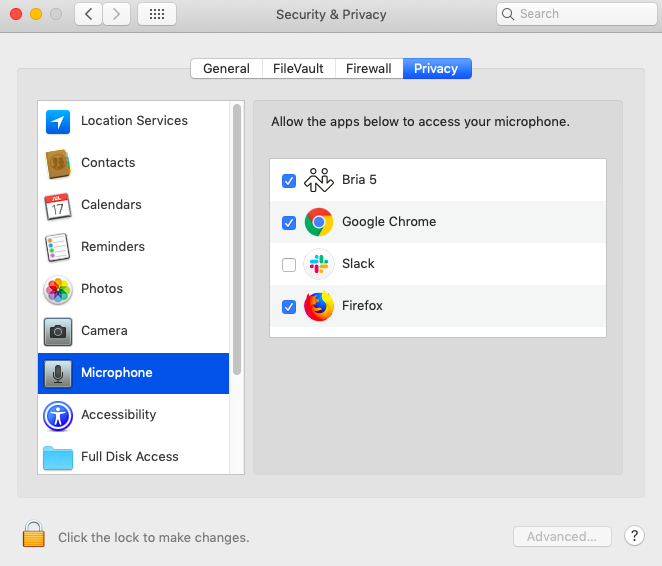 If you have made changes in the allowances, you will have to restart your browser.
If you can't select the correct microphone, you might want to have a look at 'sound' in your settings. Here you can select the microphone (input) and also the speaker (output).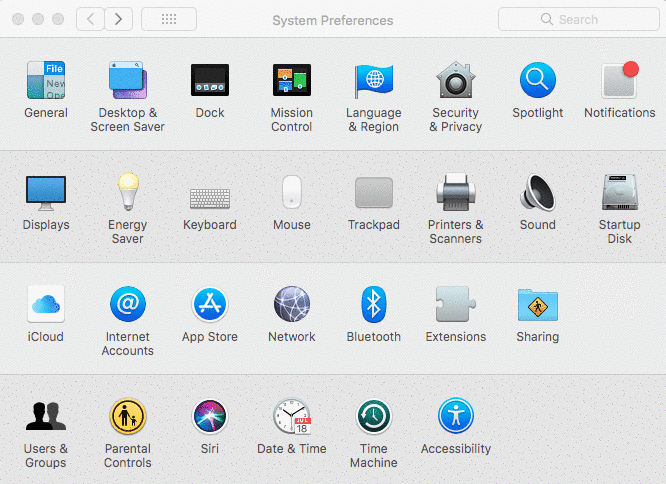 If this didn't solve the issue, please contact us so we can help you!
---
Vectera is looking forward to your feedback so we can offer you the best scheduling and customer meeting experience. Set up your next customer meeting right away by logging into your account or sign-up for a free, fully-featured trial of Vectera!