You might have invited a client or colleague to your meeting room and gave them access to enter the meeting room whenever they want. But how do you revoke that all-time access?
In your meeting room, you can find all the people that you've invited to have access at all-time in the 'invite' section.



In the image below, you see that Andreas has 'Can always join' access in this meeting room.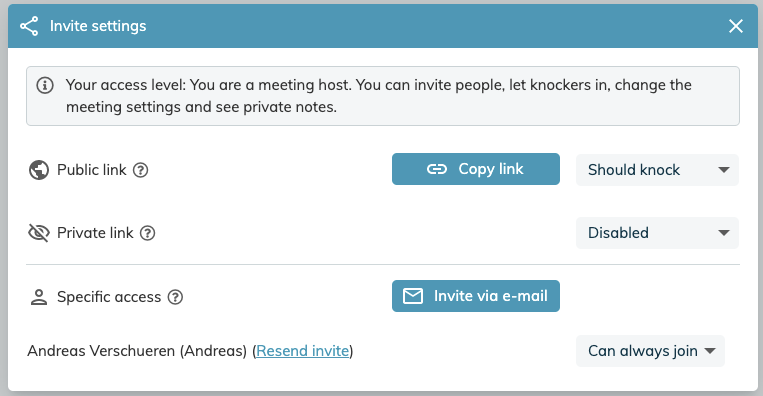 If I don't want Andreas to have access anymore I can revoke this by clicking on the button on the right side, 'Can always join' in this case, and by selecting 'Remove specific user access'.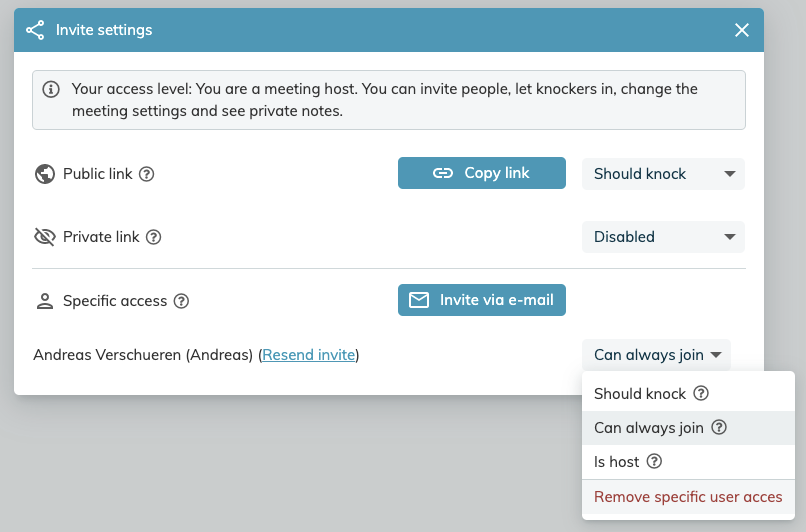 Andreas will see the following message when he wants to go to the meeting room with the access key. The host will have to allow Andreas when entering the room.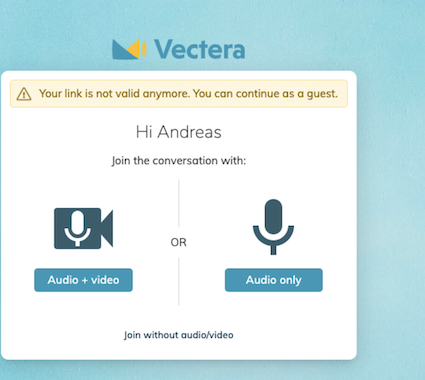 Revoke multiple invitees at the same time
If you want to revoke multiple invitees at the same time, you can open the meeting room settings and select 'Reset meeting room'. Unselect 'Meeting activity' and select 'Specific user access'. Now click on Reset and all the users with specific access will be removed and will have to knock when entering the room.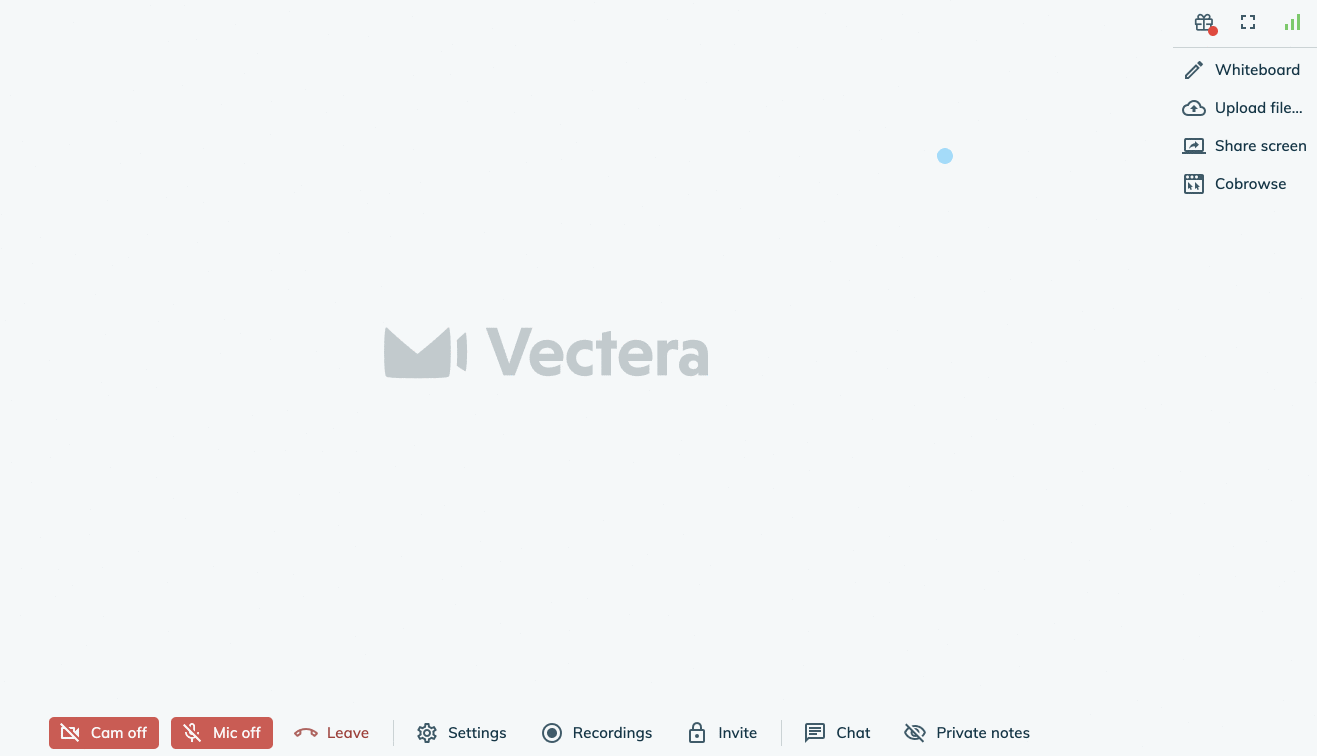 ---
Vectera is looking forward to your feedback so we can offer you the best scheduling and customer meeting experience. Set up your next customer meeting right away by logging into your account or sign-up for a free, fully-featured trial of Vectera!