What the integration does for you: when you connect your Salesflare account to your Vectera account, a new contact can be created if it doesn't exist already (linked to the email used for booking the meeting).
Before you start integrating, note that you need the "Business plan" in order to benefit from this feature. Integrations are on the organization level, meaning that every team member will be connected to the connected integration.
Connect both of your accounts
1. Go to the "Integrations" tab that you can find on your Vectera account, or by simply clicking on this link: vectera.com/integrations/
2. Find and click on Salesflare
3. You will see a screen where you can enter an API key to connect your Salesflare account with Vectera.


4. Go to your Salesflare account and click on settings (bottom left) and search for API keys. Click to open the API keys page.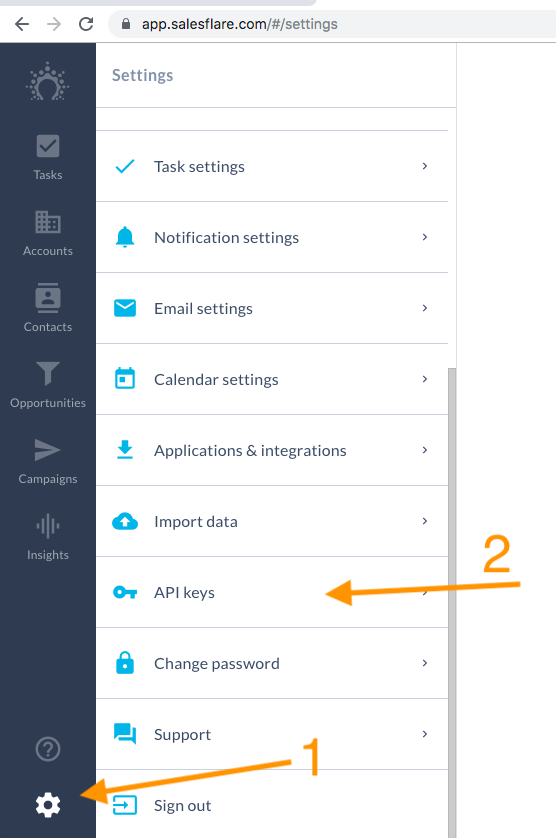 5. On the right bottom of the API keys page you will see an orange circle, to add the API key. Click on this to make a key and name it Vectera. A box will appear with the API code. Now copy the code and go back to the Vectera page.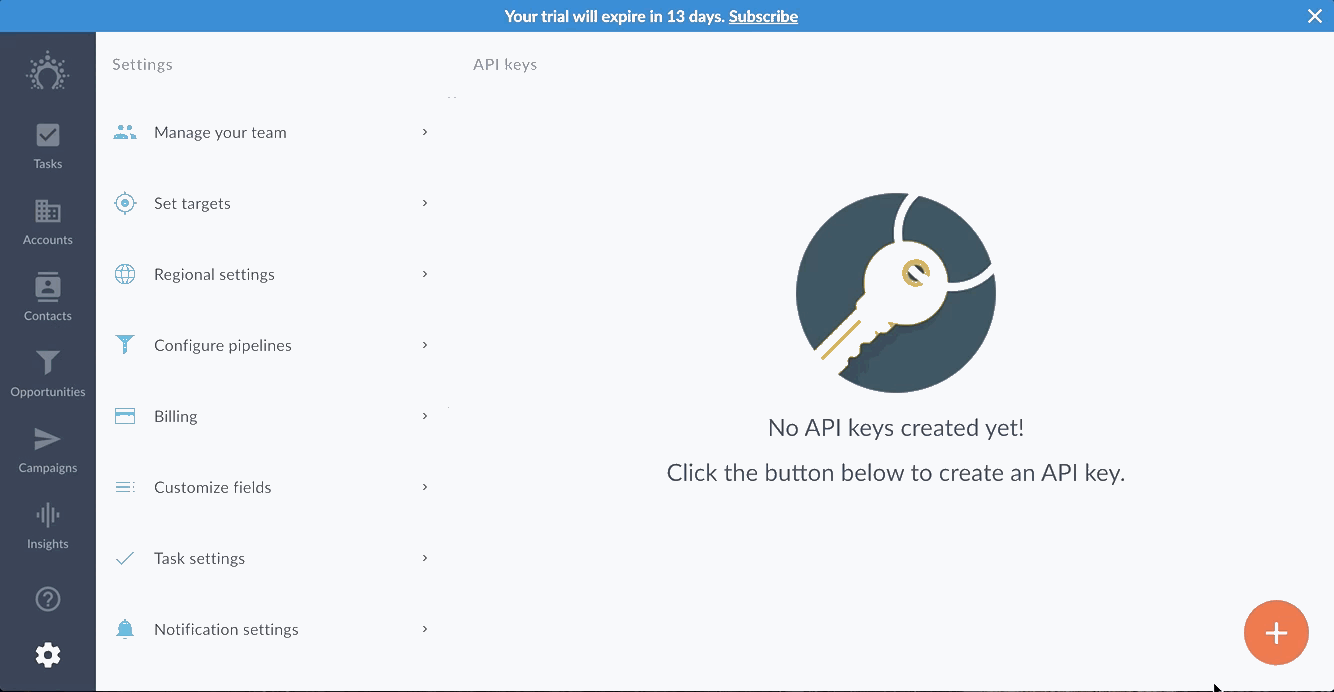 6. Paste the code and click on integrate. The check boxes can be changed at all times after the integration.
When the integration is successful, the page will refresh and you'll see the buttons "Update" and "Disconnect Salesflare".
You are now ready for a smoother CRM flow! Good luck!
If you have any other questions or you need help, don't hesitate to get in touch at support@vectera.com.
---
Vectera is looking forward to your feedback so we can offer you the best scheduling and customer meeting experience. Set up your next customer meeting right away by logging into your account or sign-up for a free, fully-featured trial of Vectera!