When you create a new event in Outlook and want to add a Vectera meeting room, it's possible that a Skype meeting is added automatically. This setting can be easily disabled, just follow the steps below.
Disable Skype in a new event
Click on a timeslot and select 'More options' at the right bottom of the event box
When you invite another person a Skype session will be added
Deactivate the option for this event
Select or create a Vectera room
Send the invitation

Disable the setting of adding online Skype meetings automatically
Open Outlook in your browser and click on the settings icon in the right top
A menu will open, click on 'View all Outlook settings' at the bottom of the menu
On the left side select 'Calendar', then select 'Events and invitations'
Uncheck the checkbox next to 'Add online meeting to all meetings'
Hit save!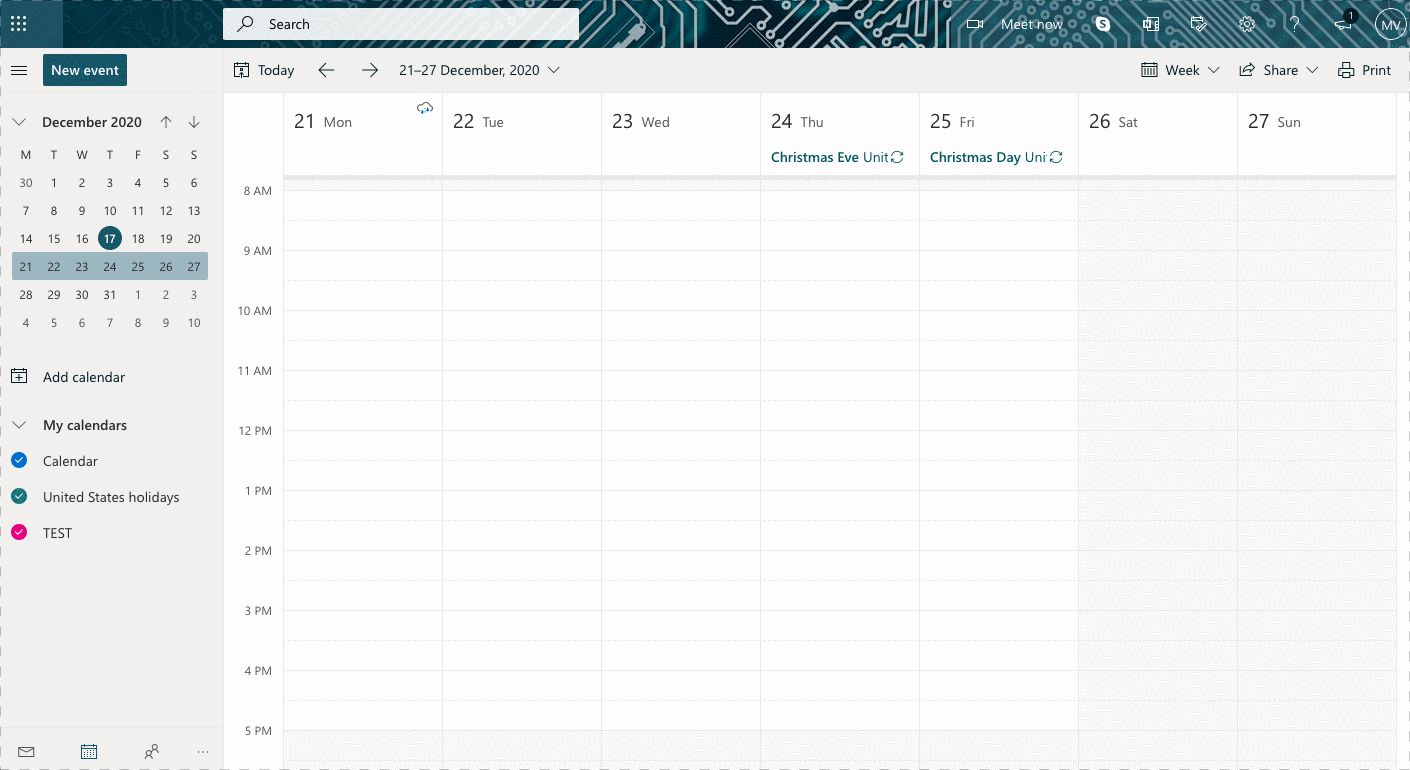 ---
Vectera is looking forward to your feedback so we can offer you the best scheduling and customer meeting experience. Set up your next customer meeting right away by logging into your account or sign-up for a free, fully-featured trial of Vectera!