If you have set up a custom domain for your meeting rooms, it's a good idea to add a customized cookie policy. This will make it possible to remove the Vectera branding and inform your guests about the privacy of their data.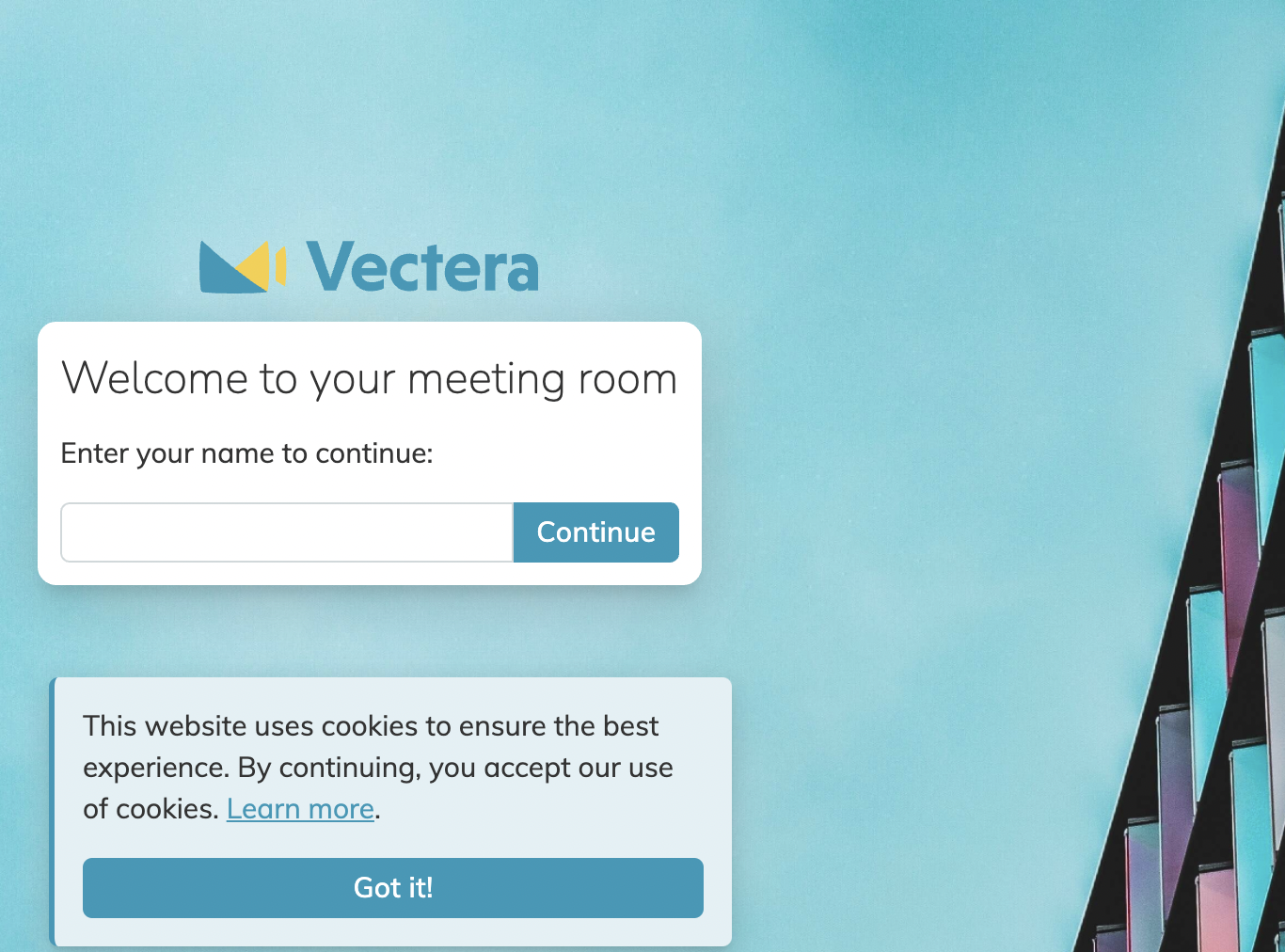 Set up a customized cookie policy
To set up a customized cookie policy, you will need an active custom domain (eg. meet.mydomain.com) for your meeting rooms. If the custom domain is active, follow these steps:
Go to the customization page and scroll down until the 'Legal' part.



Below 'Scheduling terms and conditions' you will see 'Cookie policy'.



Add text to inform clients about your cookie policy or click on 'Reset to default' to enter the default cookie policy.



Hit save!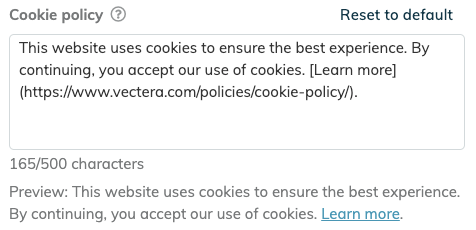 You can add up to 500 characters in the text box, so we recommend to link to a specific page on your website with the terms and conditions.
Add a clickable link to the text
If you want to add a clickable link to the text, you will need to use this specific text:
[Text](URL).

Below the box, you can see a preview of how it will show on the booking page.
Example
If you add the following text: "This website uses cookies to ensure the best experience. By continuing, you accept our use of cookies. [Learn more](https://www.vectera.com/policies/terms-of-service/)."

and the client clicks on 'Learn more', he/she will be forwarded to https://www.vectera.com/policies/terms-of-service/..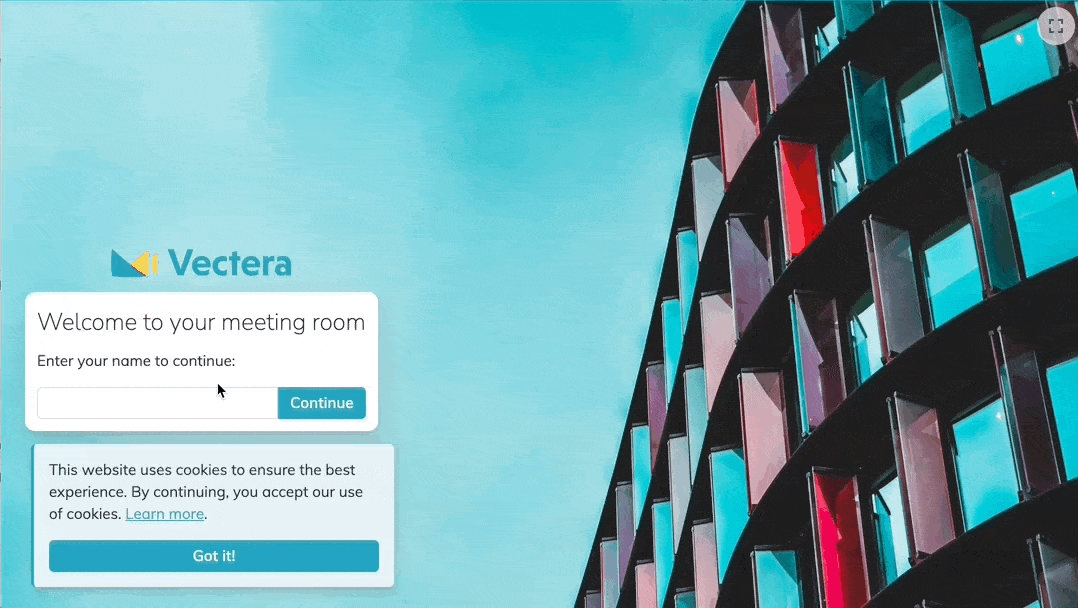 ---
Vectera is looking forward to your feedback so we can offer you the best scheduling and customer meeting experience. Set up your next customer meeting right away by logging into your account or sign-up for a free, fully-featured trial of Vectera!